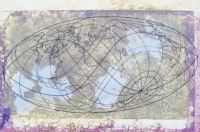 Mount Manresa, a Jesuit retreat center on Staten Island, is closing after a century of retreat ministry.  But far from stopping this valuable work, the Jesuits are adapting to changing cultural circumstances.
"Actually, we might be going back to a much older model we used to have," explained Father Edward Quinnan, S.J., the New York province's assistant for pastoral ministry and province representative to the Jesuit Collaborative. "It was a group of Jesuits who would go around to parishes and offer one-day, three-day, five-day programs to people.

"I think that kind of thing, where we are going out to the community, is much more attractive," he said. "We would like to particularly target younger adults. We're not seeing them in the retreat houses. We're not seeing them so much in the pews. So can we find a way of going to them? That takes a little bit of creativity, I think."
This past week I spoke to a gathering of Directors of Religious Education around New England.  My thesis was simple: the Church must move from a "Chaplaincy" model of faith formation (where people come to the Church for the sacraments and for knowledge of the faith) to a "Missionary" model (where the people of the Church go into the world to spread the gospel).  Not surprisingly, the Jesuits are ahead of the curve.  They understand that retreat centers rely on a stable population who already understand the need for spiritual growth, and who already know the landscape of the Church's traditions.  The shifting cultural ground has yielded new communities of people hungry for the gospel, and so it is a great blessing to free men and women for the work of evangelization.
One of the principles upon which the Ignatian spiritual tradition stands is that of indifference toward all things in the world, and the recognition that they are useful only to the extent that they help us fulfill the end for which God has created us.  It is, of course, difficult to be indifferent toward institutions that carry great memories, be they retreat centers or family parishes or schools.  Yet in the scope of God's creation, all these grand institutions are means to an even greater end, namely the Kingdom of God.  Kudos to the New York Province for making a hard decision to invite more young people to be part of building it.