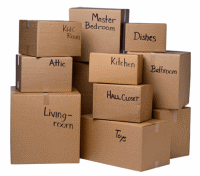 Moving makes me dig deep. I realized this a few weeks ago as I pulled out of the hotel parking lot on a Sunday morning in Jackson, MS, to begin day two of our move from Georgia to Texas. I was overwhelmed with emotion as I pulled onto the interstate that morning. I knew I was three hours from my hometown of Baton Rouge, where I lived the majority of my life. I was eight hours away from Athens, GA, our home for the last four years, and I was seven hours away from what will eventually become our new home in Texas.
Part of me wanted to turn my car around and head back to Georgia. The other part of me wanted to head south to Baton Rouge. I yearned for familiarity and comfort. There was not a piece of me that morning that was ready to enter into a new city where we knew so few people and there were so many unknowns.
In that moment, I did not feel I belonged anywhere. Desolation got a hold of me pretty quickly, and I found myself huffing to God about how much I disliked moving, the lack of familiarity, and the sense of not feeling I belonged somewhere. I internally shouted at God that morning in my silent prayer from the driver's seat: While I understand the phrase of the Suscipe, "Your grace is enough for me," your grace is not feeling enough for me this morning.As the miles rolled along, I kept thinking of our move four years ago from Louisiana to Georgia. I know my emotions, fears, and worries were the same as I moved away from our hometown. As I remembered how I felt four years ago, I also remembered how over time Georgia felt like home, as the prayers we prayed were slowly answered in God's own way.
Remembering and celebrating what God helped me through brought comfort to me that morning, and it strengthened my resolve for our new life in Texas. While there are still moments like the one I had in the car that morning in Jackson, I find myself returning to all that God has helped me through in the past to give me hope for our life here in Texas. And it is in those moments that I find myself saying, Maybe the line in the Suscipe is right after all. God's grace is enough for me.