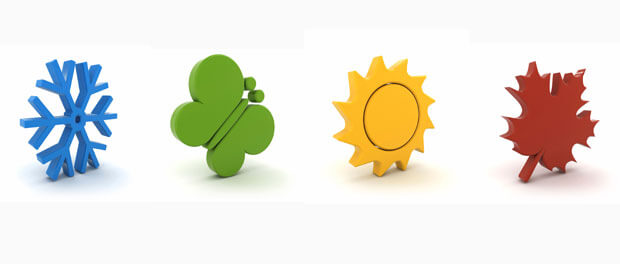 Laura Kelly Fanucci notices God in the seasons:
I find that God speaks differently as the seasons turn. Whether in whispers or in silence, in laughter or in wind, God's voice is amplified by the world outside and echoed in the land around me. Like the shimmer of a summer lake in the brightness of morning or the cold blue dark of white stars scattered in fall's night sky, God's voice becomes warmer or colder, soaked or dry, brightly colored or drabbed in grey.

If I open my eyes, if I pause to look around, I am surprised every single time to find God there, outside as well as within, fuller than I expected.
Her full reflection on CatholicMom.com asks "Where Do You See God?" That's a question at the heart of the Examen, and the changing seasons give us just one more perspective on how we might approach the question.