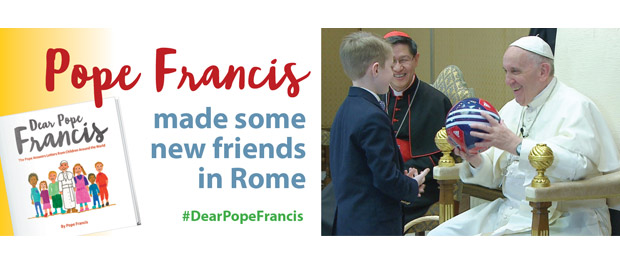 Pope Francis answers 30 questions from children around the world in the newly released Dear Pope Francis. Last week at the Vatican, he met some of his young correspondents. As reported in America magazine:
The children, all excited, were sitting on the ground, in a semi-circle in front of the pope's chair, when Francis arrived with a big smile. They immediately jumped to their feet and joyfully embraced him with great affection, much to his joy. When that first wave of enthusiasm passed they sat down again and, after official introductions, they asked him additional questions that are not in the book.
Good Morning America reported on the story as seen in the below video.
If you're receiving this via e-mail, click through to watch the video Pope Francis Writes First Children's Book.