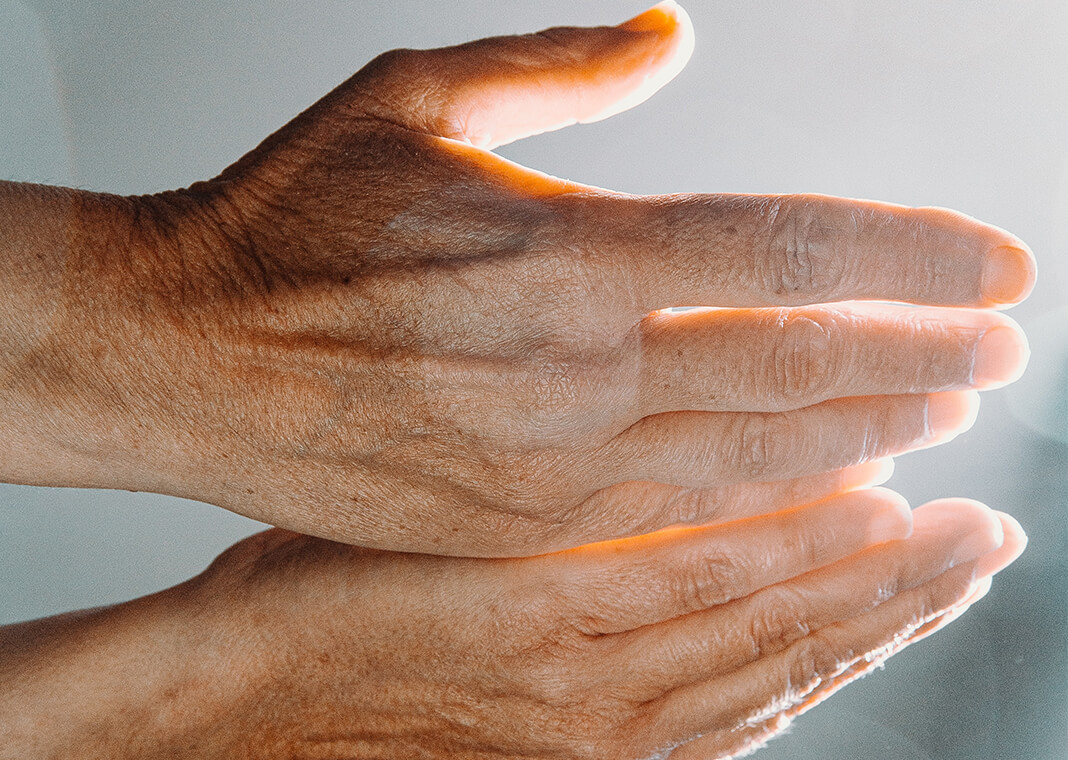 I'm going to begin with a daring statement: many of us Christians have approached prayer more as a transaction than a conversation. I grew up with the mindset that if I behaved as God wanted me to, then God would give me what I wanted and would answer my prayers. And if I prayed "correctly"—beginning with praise, thanksgiving, and confession before making my requests—then God was more likely to answer the way I wanted. I did not grow up Catholic, so I cannot address the way Catholic children learn to think about or approach God. Yet, in conversations with people of all sorts, a couple of things are clear to me:
We feel that we must deserve God's help, blessing, and love.
We are disappointed and sometimes angry when God does not answer our holy behavior with what we perceive to be approval or blessing.
Too often in our prayer, we do not trust God's character but rather hope that God will negotiate, taking into account our best efforts and good intentions.
St. Ignatius would tell us that this is a very un-free kind of prayer, and it's not the way one friend talks to another. Spiritual freedom allows us to carry on an open-ended conversation with God, who creates us and loves us always and completely. There are no negotiations and hoping against hope that God will be merciful and give us what we need. We go into the conversation trusting that God already knows our needs and will always care for us.
Prayer is a way to be with God, to dwell in that holy space of friendship. To listen and learn. To be inspired and encouraged. To rest in grace and peace.
The best image I can come up with for spiritually free prayer is the image of my own hands, relaxed and open. Open hands indicate that I am not shaking my fist in anger, wringing my hands in fear, grasping for this moment's want, or clinging to the outcome I demand.
If I come to God in true conversation, confident that God's love, compassion, mercy, justice, and creativity do not shift or change, then I can let go of desperation and reject my urge for negotiation. I can simply be open to holy love, desire, and purpose.
Open hands also allow me to ask for what I desire. Open hands do not get in the way of my crying out in pain or frustration. Open hands don't stop my honesty about what life is like for me right now. Open hands don't prevent my complaining—as even the psalmist did sometimes, "morning, noon, and night." (Psalm 55:17)
But the posture and mood are different when my hands are open. I am not shutting down, nor am I shutting out God. I am not so focused on the thing I want that I cannot see other possibilities God is waiting to show me.
Try opening your hands physically when you pray this week. See how it feels for your body to be in this open posture. Sometimes the body can help the rest of the person shift; when I open my hands, my emotions adjust toward trust and not fear. When I open my hands, I am saying to God—and to myself—that I can now offer my gifts freely to God and receive whatever gifts God offers this moment.
Photo by Ave Calvar on Unsplash.