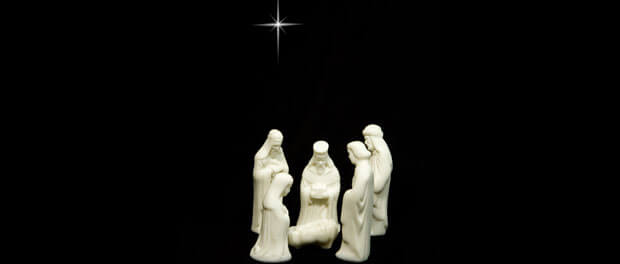 How do we prepare our hearts for you, Jesus? Or do we understand our need to prepare? Are we more likely to hurry around once you're here, trying to focus on this guest we weren't expecting?
Will we be ready when you appear there in the manger? Or will our hearts and minds be so focused on our immediate struggles that we're unprepared to receive eternal hope and grace?
Will we recognize you? Or will we be looking for a savior of our own making? One who is powerful maybe, who can rule the world by force if necessary? Will we be looking for a savior who looks like we do in race, culture, or religion?
Will we stop and gaze upon you, forgetting everything else for just a few moments? Or will we be too distracted by credit card bills, the fallout of family gatherings, the extra pounds we've gained, and all the things we want to buy and do in the coming year?
Will we journey through all sorts of weather and landscape just to get a glimpse of you? Or if it's just too hard to get to the manger, will we flip through the TV channels one more time, get a snack, put on comfortable clothes, and get lost in consoling fantasies?
How will we prepare our hearts for the Christ Child?