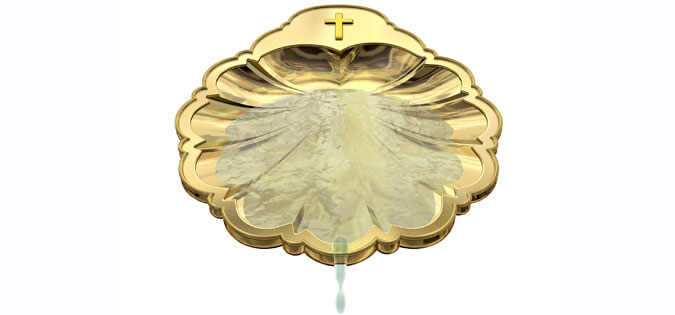 A few years ago on retreat, I mentioned to my director that I wanted to rekindle some of the fire that I associated with the faith of my youth. I had driven to a monastery out in the country, a couple hours' drive from where I grew up, for my first retreat as an adult. I was there on an invitation the abbot had extended to me more than ten years earlier. Better late than never, right?
In my chats with the retreat director, I talked about the faith of my youth and some of the people who had influenced me back then. One of those people was my godmother, who had some Ukrainian heritage. Over the next few days, the director took me on a tour of little, old country churches. He took the time to point out some Ukrainian influences in each church and to tell me about the art in the churches. He also told me some stories of the life and times of these churches and communities when they were built so long ago. In these visits, he was creating a lens into to my past through memories and connections with my godmother and the Church. It brought me great peace to soak it all in quietly.
During that retreat I felt the need to go back to where it all started, to revisit my past and just stay there for a little while. In reading John 10:31–42, I see now that Jesus himself grew a little weary on his journey and he, too, felt the need to revisit where it all started for him. He chose to return to the River Jordan, to the waters of his baptism, "and he remained there."
It's funny how all of this would come together in my head and my heart at Easter. After all, at Easter, we, like Jesus, return to the waters of our Baptism. We remember our own Baptism (or the stories we've been told of it) or our children's Baptisms, and we reconnect at once with our past, our community, and our God. The remembering, the water, and the profession of faith we make together around the baptismal waters at Easter all refresh and renew us. And life is new again, somehow lighter—and we remain there.