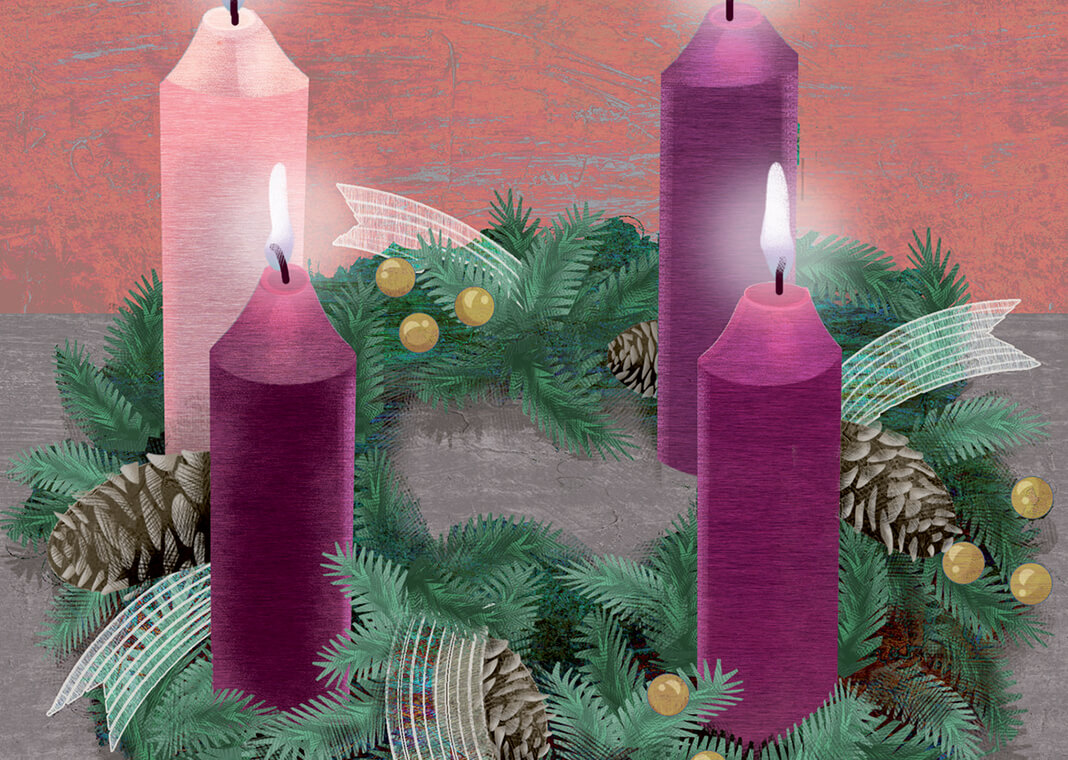 This weekend the Church begins its observance of Advent. He is coming!
I marvel at the way the Church has, over its history, sought to mark sacred time. The philosopher Charles Taylor observed that there is something remarkable about how the Good Friday we observe this year is in some way closer to Christ's Crucifixion than, say, the midsummer day of last year; we enter into an imaginative place that brings the events of Christ's life close to us.
The imagination of time and place is very Ignatian; in the Spiritual Exercises, Ignatius frequently asks the one undergoing the Exercises to do a composition of place—for example, imagining the dusty road that Mary and Joseph traversed to get to Bethlehem for the census called by Quirinius (Luke 2:1–5).
Advent is a composition of place writ large—it is the time when the entire Church enters into an imagination of what it was like for Israel to anticipate, with great longing, the coming of a Messiah. It is, of course, very different from the composition of place that retailers have—very successfully—encouraged us to embrace. Both compositions have their respective rituals, symbols, and common practices. And with the media surge that retailers leverage, it is very easy to fall into thinking of the post-Thanksgiving season as the Christmas season.
But I am partial to the composition of Advent. It is a beautiful liturgical season in its own rite (pun intended), distinct from Christmas. For it is a season not only about imagining ancient Israel's longing; it is a season of coming to awareness of our own longing. From what do we hope to be saved? For what do we hope to be saved? What is the greater life to which God longs to draw us, individually, but also (and this is an important question) as a Church?
If you have children, do a short prayer around an Advent wreath every evening this season. If you are single, consider beginning each day with a psalm from the Liturgy of the Hours; you can find them online here. If you are married, find time to pray together about your shared hope. All of us can enter into Advent, to carve out a composition of place that disposes us to anticipate Christ's coming more hopefully.