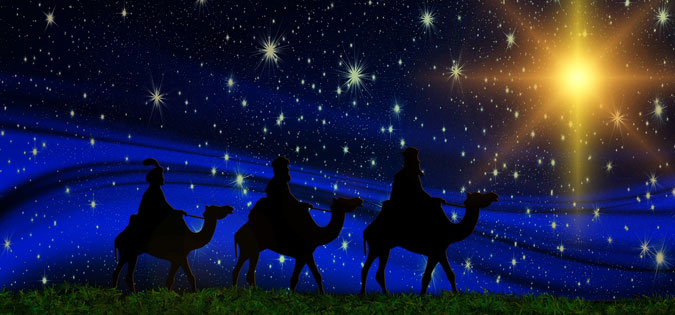 Br. Guy Consolmagno, SJ, the director of the Vatican Observatory, addresses the question "Can science explain the mystery of the Star of Bethlehem?" in an article at Evening Standard. He highlights several theories before concluding:
Actually, to me the most astonishing part of the story of the Magi is not that they would predict the birth of a king from the positions of the planets; any fortune teller could have done that kind of calculation. Nor is it that they'd pull up roots and travel afar to find out if they were right; we astronomers do that all the time. Instead, it's that they would be able and willing to recognise the king they were seeking in the child they found in a manger.
Are we able and willing to recognize the child in the manger?