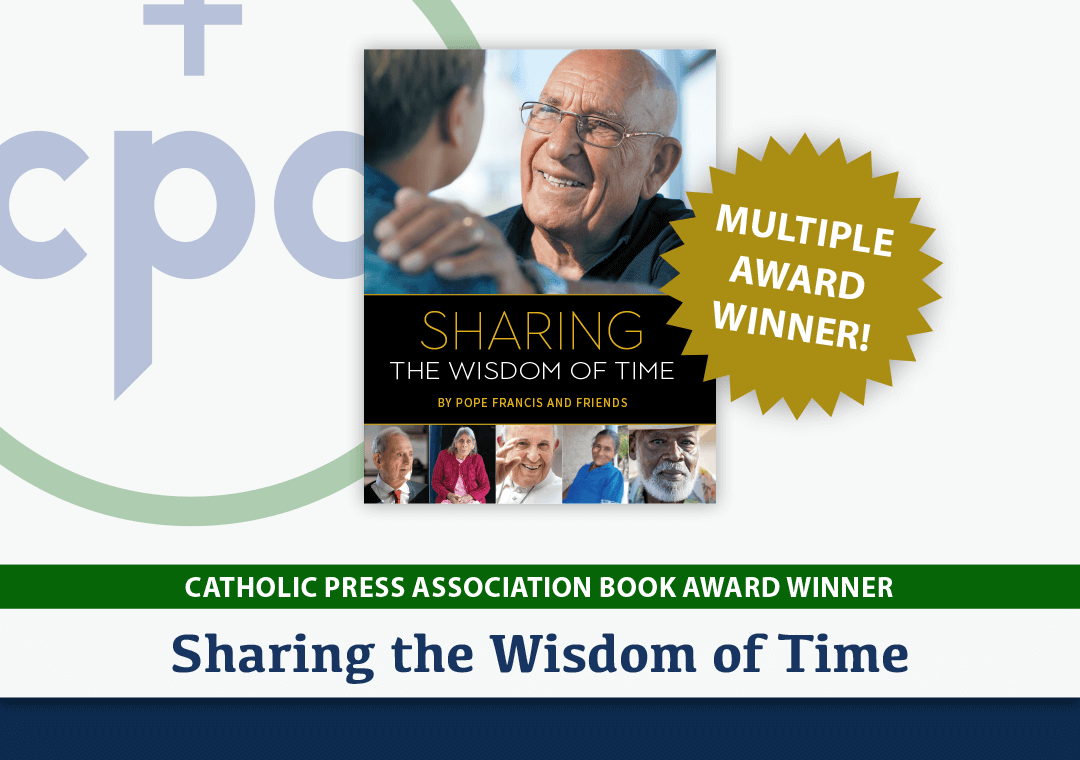 Loyola Press, sponsor of this website, proudly celebrates Sharing the Wisdom of Time for its six Catholic Press Association Book Awards. The book by Pope Francis and Friends won awards including First Place in four categories: Family Life, Coffee Table Book/Religious Art, Pope Francis, and Design and Production. It also took home a Third-Place award and an Honorable Mention in Spirituality: Hard Cover and Best Front Cover Art, respectively.
Sharing the Wisdom of Time is a collection of stories about elders from around the world. From over 30 countries, elders share their wisdom carved from lifetimes of experience.
Learn more about the book and share your own stories of elders who have impacted you in a positive way at: www.sharingwisdomoftime.com. That website also includes activities for families, schools, and parishes to explore the themes of Sharing the Wisdom of Time.
Read the stories several of our dotMagis contributors shared when asked what they learned from an elder.