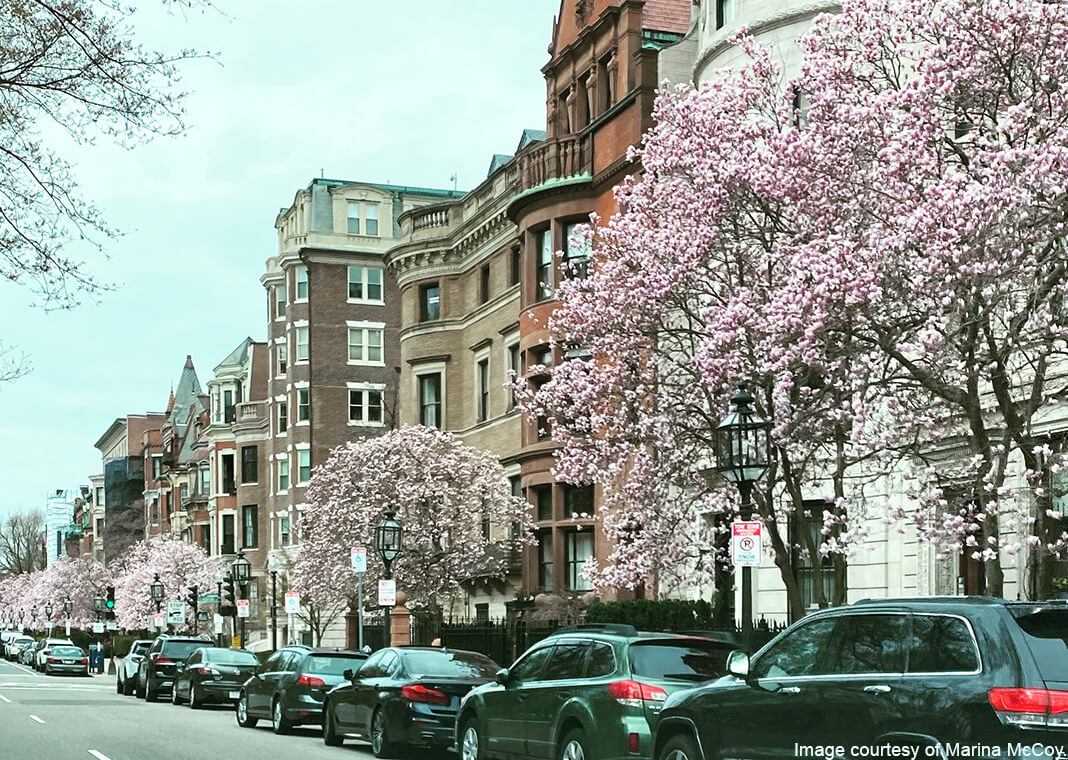 St. Ignatius offers us a key principle for how to navigate the ups and downs of life: use the gifts of consolation wisely. He counsels that in times of desolation, we ought to remember times of consolation. Then, in times of consolation, store up these experiences for later when we might need them, as in a time of dryness, when we do not easily perceive God's presence. As a gardener, I find that this advice from Ignatius resonates well with how I look at my small backyard garden or the plants that I encounter at a nearby arboretum. In the spring, flowers abound, and my senses are filled with the pleasures of beautiful tulips, fragrant hyacinths, or the stunning pink-and-white canopy of a line of blossoming magnolias. In the winter, not so much, but I try to enjoy the bare trees and look at the places in the landscape that are familiar and recall where the blossoms will be when the seasons shift again.
My spiritual life is similar. I can recall times when I've strongly experienced the presence of God, the inspiration of the Holy Spirit, a sense of palpable love from Jesus, or other kinds of consolations. And then there are the times when the trees seem to be bare, so to speak, and not much happens in prayer or elsewhere in life to enthuse me. In both kinds of seasons, I try to recall Ignatius's good advice and store up the consolations for later, to remember them when prayer is dull and dreary.
I have also noticed that sometimes the kinds of consolation that God offers shift, sometimes without my notice until I pray the Examen. For example, I might find that in private prayer, not much is happening, but when I teach my classes, I feel enlivened and delight in my students' learning. Perhaps at Mass I feel consolation even if nowhere else. At those times, I think God is trying to draw my attention and energy into teaching or recognizing God's presence in the Eucharist or whatever other place that I am experiencing consolation. Just as when I walk in the arboretum and notice the full and beautiful foliage on the trees even when there are no especially glorious flowers nearby, I am reminded that God is still there to be sought and is also seeking me.
This metaphor of changes in the natural world helps me better navigate the movement between consolation and desolation. There are other ways that we can put this idea of Ignatius into practice, too:
Journaling about moments in prayer when consolation is present and rereading these passages later in times of desolation.
Praying the Examen regularly so that we recognize that it is normal to experience both kinds of spiritual movements and that God is with us in both kinds.
Keeping a few symbolic objects that remind us of moments of consolation, such as a stone from a seaside retreat or a photograph of a happy moment with a deceased parent.
Staying open to the idea that God wants me to find God in many parts of my life, not only in one relationship, place, or activity.
What are other ways that you remember times of consolation in moments of desolation? Please feel free to share your ideas in the comments.