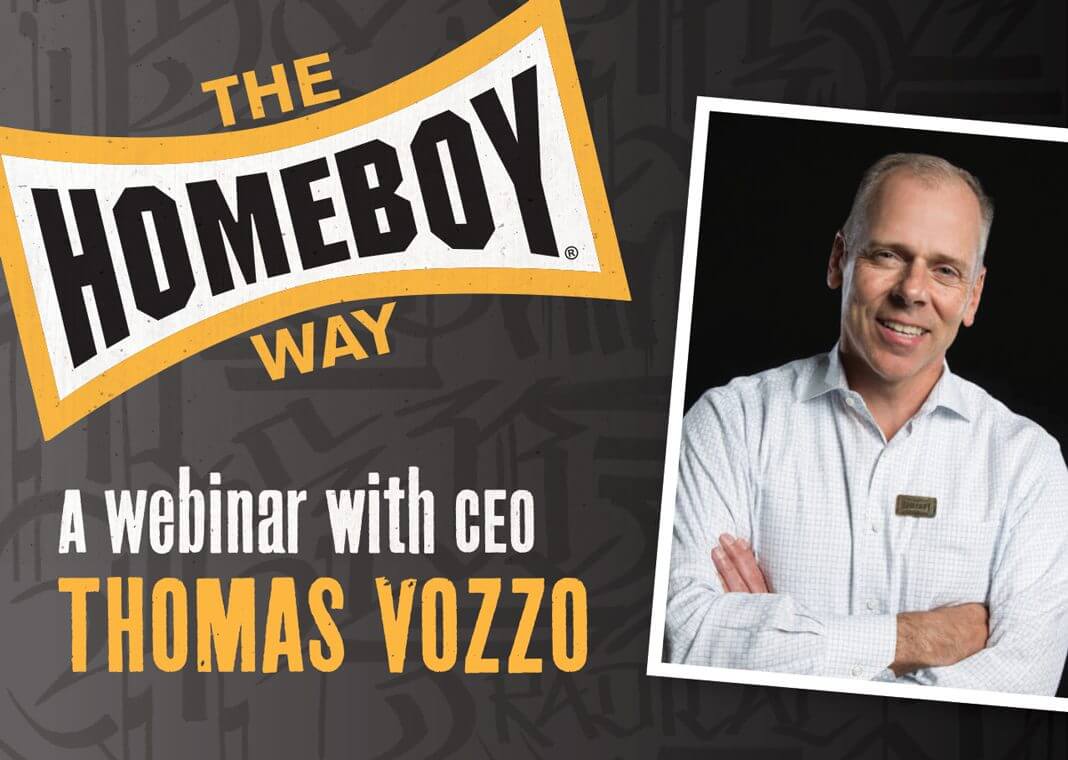 As CEO of Homeboy Industries, the most successful gang intervention, rehabilitation, and re-entry program in the country, Thomas Vozzo has learned that a radical approach is needed in business and in life. In this webinar, Vozzo will blend personal stories of his day-to-day encounters with Homeboy founder Greg Boyle, SJ, and the homies, along with counterintuitive business ideas that are changing lives for the better. He invites and challenges us to consider how we can live, lead, and shake things up with toughness, determination, compassion, and grit. That's the Homeboy Way.
The Homeboy Way
A Webinar with CEO Thomas Vozzo
June 6, 2022
Thomas Vozzo was a global business executive with a proven track record, leading highly successful businesses in the service, retail, and distribution industries. He is well-regarded for growing businesses and is known for strong execution skills. His last corporate role was as CEO of the $1.8 billion ARAMARK Uniform and Career Apparel Group. Vozzo, as the non-paid CEO of Homeboy Industries, has implemented a strategic and mission-driven plan, resulting in a near tripling of the size of the organization while increasing its impact.
He is the author of The Homeboy Way: A Radical Approach to Business and Life, in which he provides 55 rules to break on the path to a new bottom line. See one of those rules to break in the video below.