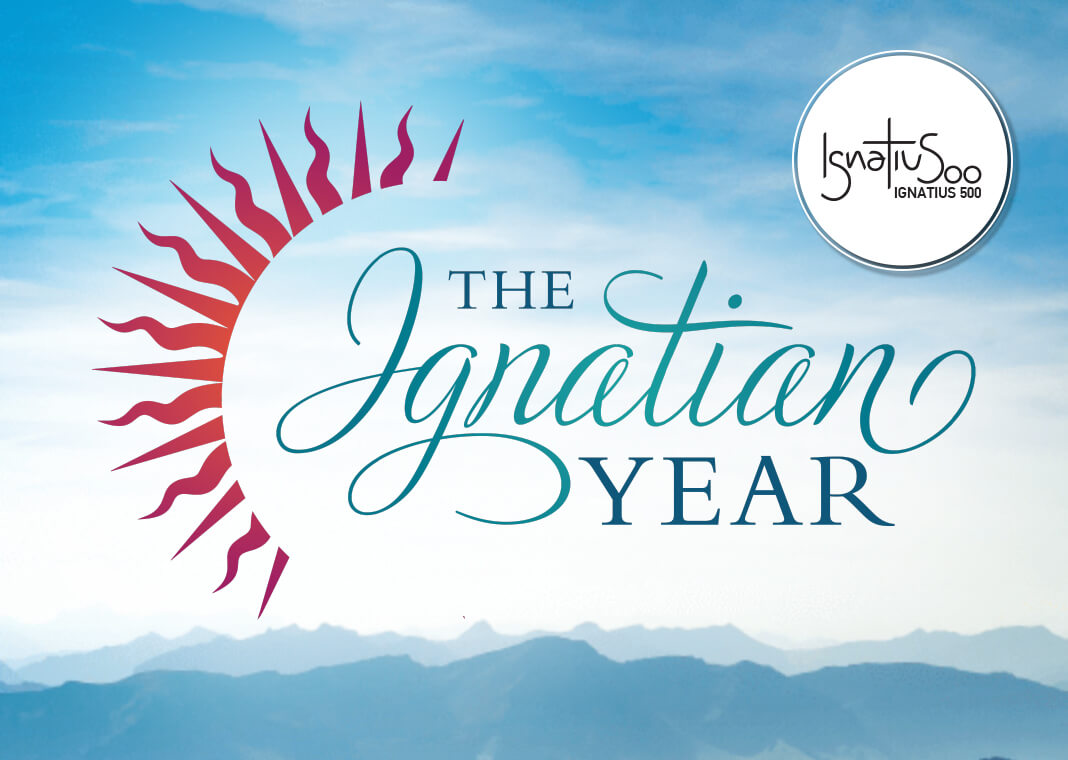 We join the Society of Jesus and all who follow the ways of Ignatian spirituality in celebrating the Ignatian Year. May 20, 2021, the starting date for the year, is the 500th anniversary of St. Ignatius Loyola's injury during the Battle of Pamplona, which ultimately led to his conversion from soldier to saint. During the year, we'll mark the 400th anniversary of the canonization of St. Ignatius and St. Francis Xavier on March 12, 2022. The year concludes on the Feast of St. Ignatius, July 31, 2022.
While all the resources of IgnatianSpirituality.com can be helpful during this special year, the ones highlighted below are good places to begin our celebration. This page will be updated throughout the year. #Ignatius500
12th-Annual 31 Days with St. Ignatius
Throughout July 2021! Join in on social media with #31DayswithIgnatius.
The Ignatian Way for the Ignatian Year
E-mail series to learn about the elements of Ignatian spirituality
A Catalog of Inspiration and Resources for the Ignatian Year
Featured books are 35% off.
E-Magis
Enjoy monthly highlights from IgnatianSpirituality.com, brief articles on Ignatian spirituality themes, and more.
William Barry, SJ: His Life, Legacy, and the Ignatian Year
A virtual roundtable discussion
Recording of event from May 20, 2021
Pilgrims with Ignatius Prayer Broadcast
Global prayer event in three languages
Recording of event from May 23, 2021
One Ignatian Community
Bilingual prayer service hosted by the Office of Ignatian Spirituality, USA East Province
Recording of event from May 19, 2021
Counting the Gifts of Ignatian Spirituality
In 2019, we celebrated our 10th anniversary online with special content on our website. The result is a helpful overview of Ignatian spirituality brought to us by dotMagis bloggers and Loyola Press authors.
Small Simple Ways Prayer Group Guide
Gather a group of friends or colleagues in an Ignatian prayer group. (Click on Extras.)
In the Pilgrim's Company
An Ignatian storytelling project by the Jesuit Conference of Canada and the United States
Journey with Ignatius App
The Institute for Advanced Jesuit Studies at Boston College offers an app for the Ignatian Year. Follow the footsteps of Ignatius from his years as a young page in Spain to his final days as Superior General of the Society of Jesus in Rome.
Ignatian Foundations
A six-week live virtual course that explores themes from St. Ignatius and Jesuit history to the Spiritual Exercises and Ignatian prayer and discernment. Each class is led by Jesuits and spiritual directors of Ignatius House Jesuit Retreat Center in Atlanta. Offered quarterly.