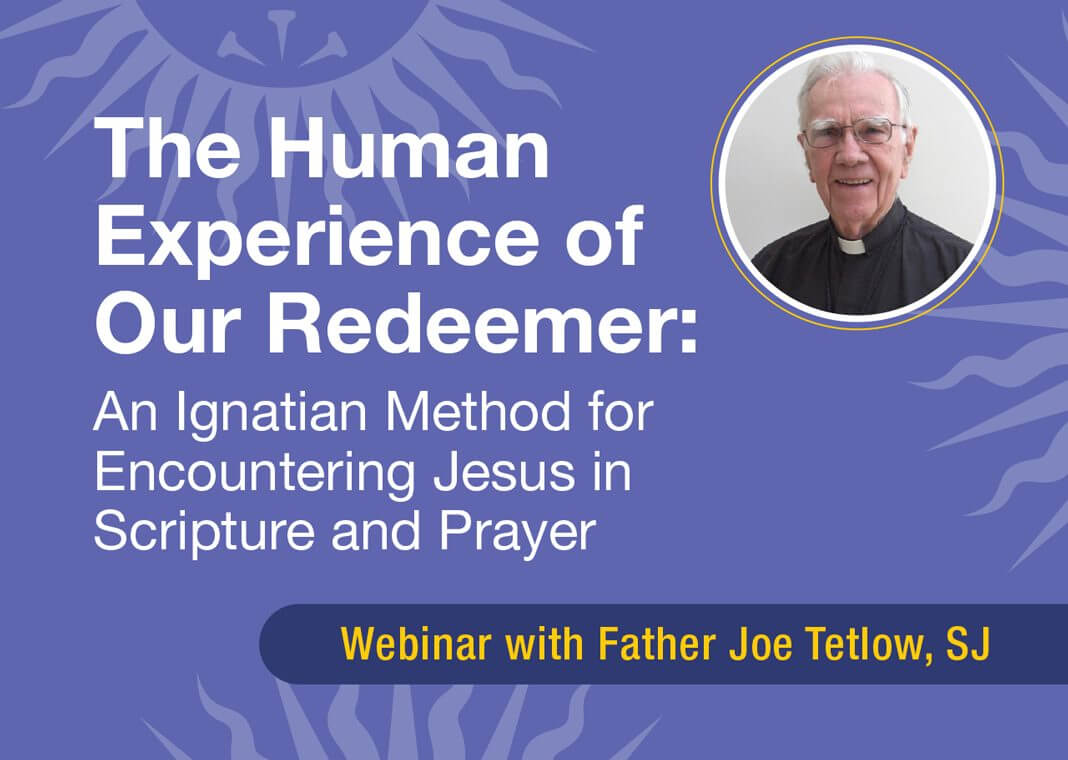 Jesus Christ is fully divine and fully human. Sometimes we forget that second part! In his Spiritual Exercises, St. Ignatius Loyola encouraged what he called the "prayer of consideration," which invites us to contemplate the human experience of Jesus of Nazareth.
Join Fr. Joseph Tetlow, one of the world's leading experts on Ignatian spirituality and a world-renowned spiritual director, for a prayerful Lenten webinar. He will guide us to apply a "grammar of experience" to consider Jesus' human experience in our prayer and reading of Scripture. This equips us with a powerful way of encountering Jesus during these last weeks of Lent, as we look forward to Holy Week and the Easter season.
The Human Experience of Our Redeemer:
An Ignatian Method for Encountering Jesus in Scripture and Prayer
A Lenten Webinar with Fr. Joseph Tetlow, SJ
March 28, 2022
2:00–3:00 p.m. central

Joseph Tetlow, SJ, has spent his life sharing the message of Ignatian spirituality. His books Choosing Christ in the World and Always Discerning are considered classics of modern spirituality. Fr. Tetlow continues lecturing and writing. His latest prayer book is You Have Called Me by My Name. He resides at Montserrat Jesuit Retreat House in Lake Dallas, Texas.