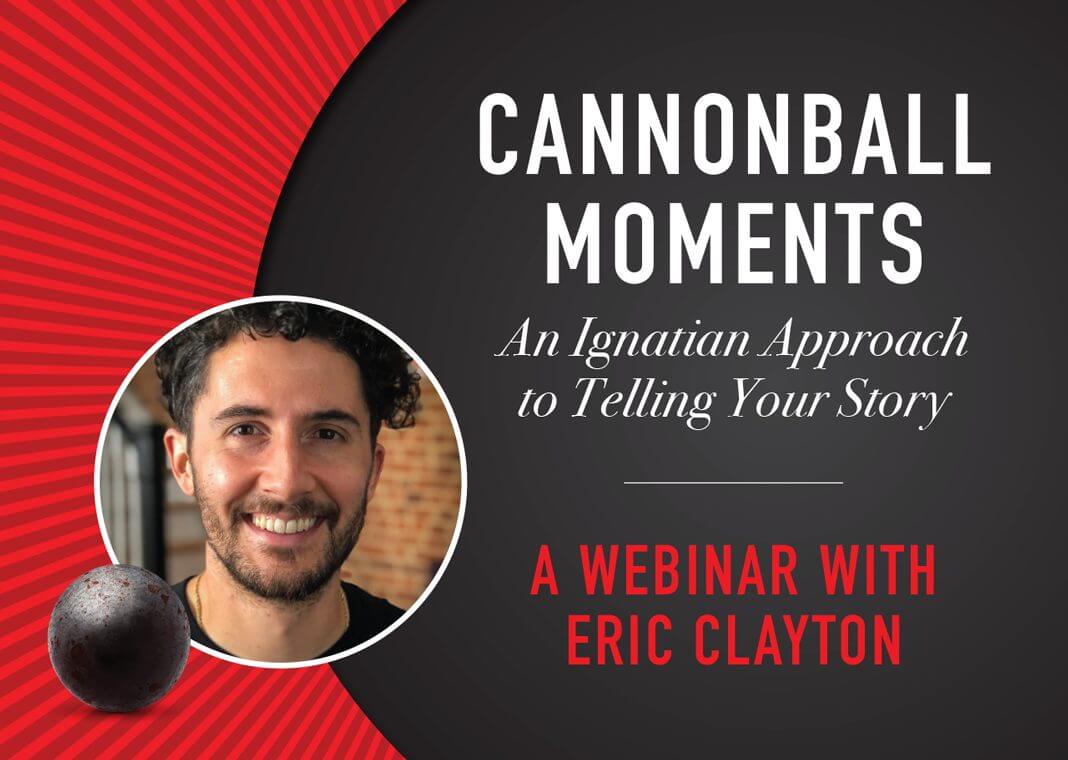 While most of us do not have experiences quite as dramatic as St. Ignatius's cannonball moment, we still have our stories of experiences that served as catalysts leading to change in our lives. In recognizing our own cannonball moments, we see more fully the breadth and depth of our personal story and the values that underpin it.
Join Eric Clayton, deputy director of communications for the Jesuit Conference of Canada and the United States, for a webinar offering encouragement, direction, and practical exercises to help us discover and reflect on our own cannonball moments.
This webinar continues our celebration of the Ignatian Year.
Cannonball Moments
An Ignatian Approach to Telling Your Story
A Webinar with Eric Clayton
May 17, 2022
Eric A. Clayton is the author of Cannonball Moments: Telling Your Story, Deepening Your Faith. He led us through our Lenten Ignatian Prayer Adventure with weekly reflections.