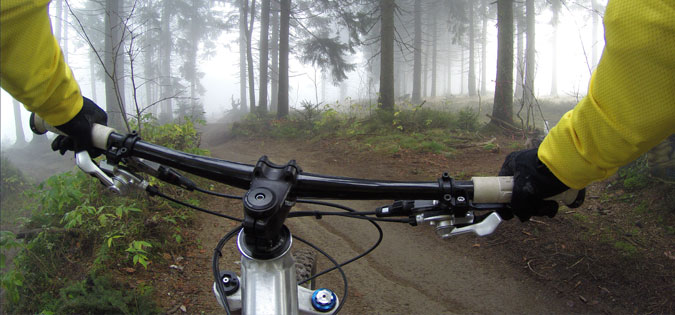 I do some of my best thinking and praying while running or biking. This morning I considered how biking hills is not a bad analogy to the discernment of consolation and desolation in the spiritual life. Here's the idea.
Coming to the beginning of a long upward climb can be a daunting experience. You see it looming, and you see that it will be hard and tiring. There is a temptation to quit or turn around. This is like desolation: it is a period in life when just moving through days can be difficult.
Conversely, the descent downhill can be exhilarating. The wind is rushing past you as you are moving fast without effort. That is like consolation.
Much of the ride is the ordinary work of pedaling, one crank after another. You settle into a rhythm. It can be more or less difficult based on how you're feeling and the conditions outside and on the road.
I think the only way to think about life is as a long ride. There will be flats and hills. Ignatius's counsel is very important: don't just look for consolation, don't despair in desolation—just keep pedaling (as it were). Prepare for uphill climbs by building momentum and speed before them, and they won't crush you. Keep the focus on the destination, but enjoy the ride.