In celebration of our fifth anniversary, we've invited our dotMagis bloggers to reflect on the individual lines of St. Ignatius's Prayer for Generosity.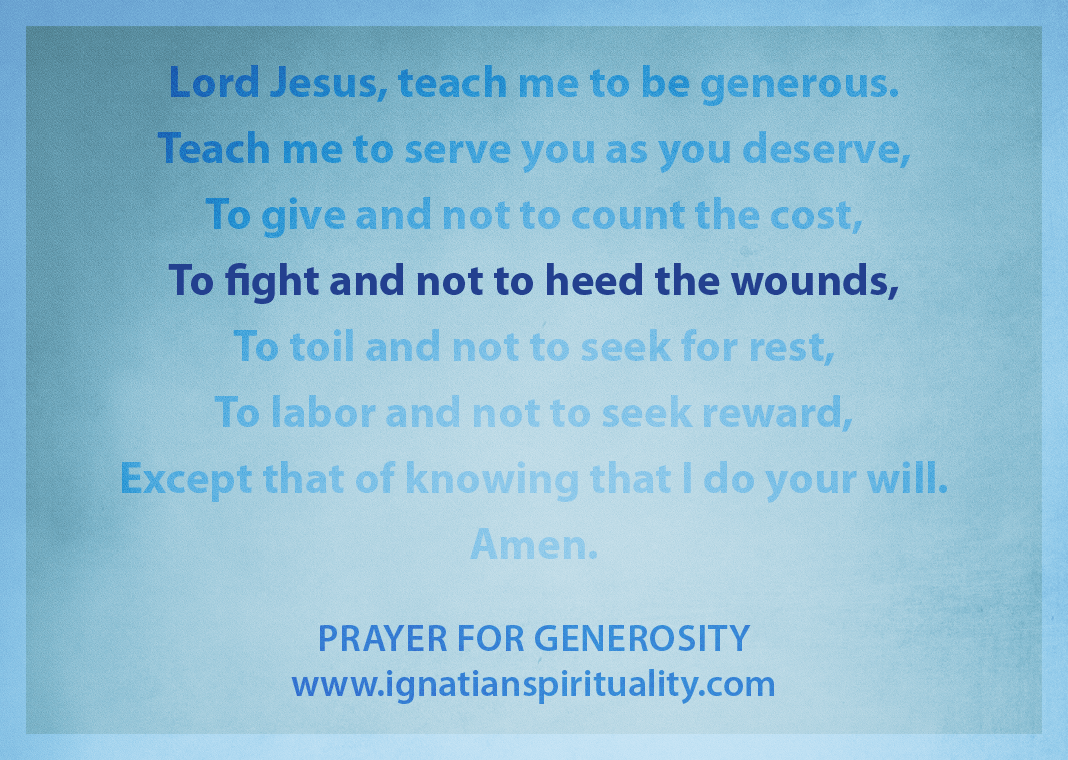 In his book Open Mind, Faithful Heart, then-Cardinal Jorge M. Bergoglio (now Pope Francis) describes the temptation to work only for results:
Vainglorious is the person who prefers to be the general of defeated armies rather than a simple soldier in a squadron that continues to fight on even when it has been devastated.
Seldom in recent memory has a line captured me the way that this line did. How right he is, I thought, that too often I measure my work by the obvious signs of success, especially the praise of others.
"Vainglory" is the transliteration of a Latin phrase, vana gloria, "empty praise." Mother Teresa saw through this tactic of the enemy, reminding us that we ought not seek success, but rather faithfulness. More recently, the inimitable Greg Boyle, SJ, reflecting on his work with former gang members, pointed out that "if our primary concern is results, we will choose to work only with those who give us good ones."
Ignatius did not live in the age of metrics, cost/benefit assessments, SWOT (strengths/weaknesses/opportunities/threats) analyses, and so on. But he intuited something radical at the heart of the missionary life: that authentic discernment rests not primarily on foreknowledge of success, but rather on the willingness to go exactly where Christ leads us. For him, it was the cross. Am I willing to go there too?