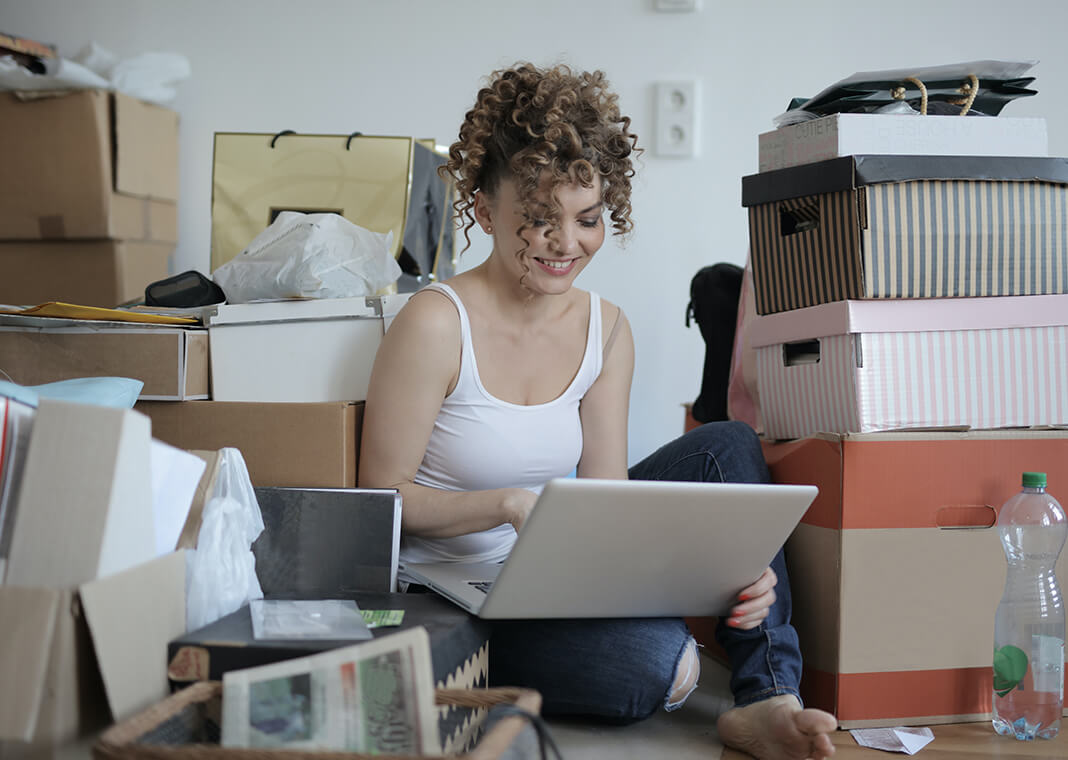 I'm the kind of mom who thinks every stick figure her child draws is a masterpiece. As a result, I've found it hard to let go of any of my children's papers or artwork. I once read that it is easier to let go of children's creations if one sets them aside for a while, because over time, we become less sentimental and can let go of more. I thought that was a fabulous idea, so I boxed up all of the kids' papers and artwork and set them aside. As life got busier, I let the boxes sit a little longer while adding more boxes that needed time to sit. The end result was a wall of boxes tucked away in a downstairs room in our house. It wasn't really a problem until the pandemic hit and every corner of our home became fair game for Zooming. So, at the urgent prompting of my husband and sons, I decided to tackle the wall of boxes.
Based on my totally unscientific estimations, I figured I'd be done in a day or two. What I didn't count on was the fact that each box was jam-packed with memories—and memories are imbued with emotions. With each paper and art project I uncovered, I remembered all the good things and all the hard things that were happening at the time.
It ended up taking me five whole days to get through my wall of boxes! I kept some items and recycled many more. In the process, I uncovered many forgotten treasures.
Perhaps it was my recent completion of this big project that made the words of the Gospel of Luke jump out at me: "Mary treasured up all these things and pondered them in her heart." (2:19) I had boxed up all the "treasures" my children had made over the years, but it was only when I un-boxed them that I was really able to treasure them and ponder them in my heart. It made me wonder what things I have boxed up and stored away in my spiritual life that I have yet to treasure and ponder in my heart.
An Imaginative Exercise: Sorting Through Our Spiritual Boxes
We all have things stored away in our spiritual lives. Join me in an imaginative exercise as we sort through our spiritual boxes.
One of my favorite Jesuit writers, the late Fr. William Barry, devoted his life to sharing a simple, yet profound Ignatian concept: we ought to consider Jesus as a dear friend with whom we can share anything. Imagine sitting with Jesus. We can feel completely comfortable, supported, and safe having Jesus there with us as we open these spiritual boxes.
As you delve into the boxes, consider the following questions.
What things are you finding that bring you happiness or joy? What pleasant memories or emotions are arising that you might like to treasure? How do you notice Jesus reacting?
What are you coming across that reminds you of difficult or painful times? How do you notice Jesus reacting as you remember these hard times? If he offers you comfort and extends his hand to take these memories, can you let go of them? If you notice resistance within yourself to letting go, treat yourself gently, with compassion, and simply ask the Holy Spirit to give you the grace to work on letting go.
How does it feel to unbox all of these things that have been taking up space within? How would it be if you sorted through things every day instead of boxing them up? What if you noticed the treasures each day and even kept them on display in your heart? What if, instead of allowing unpleasant memories to stay, you spoke with Jesus about those things every day and worked with him to take care of them? The Examen can be a wonderful help with this.
Going through these boxes, are you finding any wonderfully pleasant surprises? Savor them! Ask Mary to teach you how to treasure and ponder all of these things in your heart.
Finally, have you noticed any moments when you put God in a box, perhaps telling yourself, Oh, God couldn't possibly do that for me, or, Even God couldn't…? Ask God for the grace not to "box in" God so that God can surprise you!
Photo by Andrea Piacquadio from Pexels.