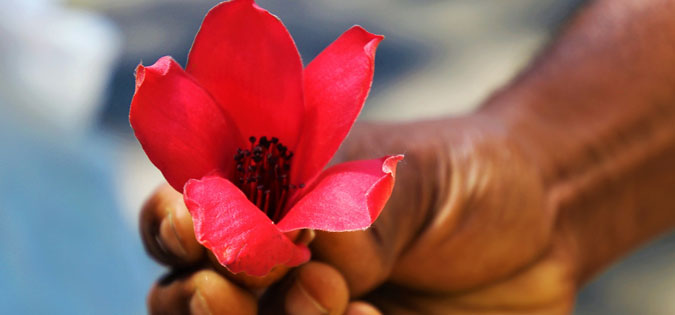 Sunsong
(Gethsemane prayer, Holy Thursday)
sunlight pours upon the field in early autumn.
wheat grows thin,
nourishing the wind.
soft-spoken daffodils
wait for the tide,
sheltered only by a song.
now shall my song be lifted.
poems of dawn
born on spirit's breath
tremble in the darkness.
winter-cold night lies deep upon us.
petals torn,
my heart has been rent from me.
yet I will trust
a little longer,
clinging to this song,
that you may have it,
and have it more abundantly.
I am yours
and I am theirs
and I am one
that all may be one
in the Father
who has sent me.
Father, let them know that you have sent me.
Frail; Fragile; Small
frail; fragile; small;
and yet You love us all;
and in each crisis
creep
ever
closer
until our hearts reach
and each embrace the other.
I saw You cry my tears,
live my loss, my fears,
passion-again within for me,
with me, for love of me and mine,
(for they, first, are Thine).
And so, I hoist Your cross,
and stumble step by step,
knowing You have conquered death,
and I can help.
Transform My Pain
transform my pain
into Your own.
hid within the wounds, he was,
and sought and found You even there;
and so I seek that You might make
an offering of suffering not sought
but borne;
make it so Your Kingdom quickly comes;
send it to the parts that have
no prayers for them, and heal;
with Ignatius I will stand
and wait here in the wounds.
Let Me Be a Tiny Whispering Sound
Let me be a tiny whispering sound
echoing, echoing round and round and round
proclaiming, proclaiming
"Christ our God lives!" and loves and
lives in our living,
is known by our loving,
as well as His own,
and known are we as His
when like Him we be,
and free, and filled, by our lives we
proclaim Him here,
and become but His heart,
ready to welcome the world
in His arms, enfolding all.
In the image of His light we are His light;
in the image of His love we are His love;
and so we have become like God,
a tiny whispering sound.