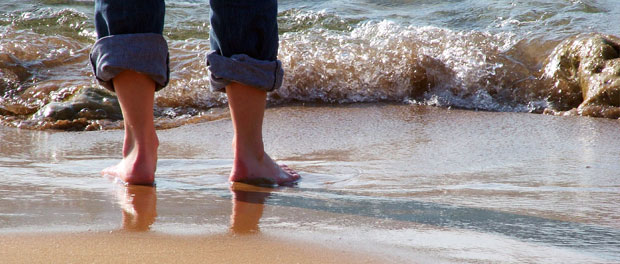 Ignatian spirituality often focuses on being attentive to the nature of our own desires, especially in discernment. Ignatius discovered that following God's will is not a question of repressing our desires but rather of getting to know better what we really want. Our deepest desires sometimes are not what we initially think them to be. For example, many college students begin with a concern to earn good grades, to prepare to get a job, and to be accepted by their peers. There is nothing wrong with any of those desires, but over time Jesuit universities ask their students to consider their desires more deeply: About what subjects are they passionate? What sorts of activities enliven them? Where do they feel called to be more generous in relationship? Often this means trying out different majors or shifting friendships, and imagining themselves in different vocations or lines of work. Here the invitation is like that of Jesus to the apostles: "Come and see" (John 1:39).
At any age, this process of delving more deeply into our desires continues. The deepening of desire also characterizes our prayerful relationships with God. Over time, I have found that my desire to engage in talk with God, or in active and imaginative prayer, has softened although not disappeared. More and more often, I desire simply to "be with" God. Like spending time with a spouse or long-time friend, sometimes just being in one another's presence is enough. Remarkably, in these times of mutual presence, other kinds of gifts unfold, and we are invited to plunge even more deeply into our desires for love, for communion and connection, and for God—who is both the object and the source of our very deepest desires.
I find that a useful image to describe the deepening of desire in prayer is wading into the ocean. Near the shoreline, the waves are plentiful, and their activity and energy is engaging—and sometimes overwhelming! As one walks further in, however, the waves become gentler. Eventually the depth requires us to stop walking and swim, allowing the water's power—instead of only our own—to carry us. As we all experienced when we first learned to swim, there is an act of deep trust in surrendering ourselves to the water and letting its buoyancy sustain and carry us. In our prayerful surrender to God, too, we find a letting go of "self" and letting God carry us. In all this, God also opens us to be more present and deeply connected to others in the larger human family, and to the wider cosmos. Love of God and love of others are interconnected.
God invites us: "Come and see." And then: "Go deeper."