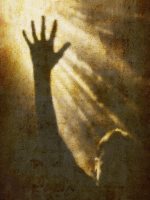 This month Vinita Wright has been discussing some of the major themes of the Spiritual Exercises on her blog, Days of Deepening Friendship. I especially liked her recent post about the meditation on the Two Standards, where Ignatius challenges us to look critically at what we are attached to. Vinita brings up three disordered attachments that you might not think about immediately:
Silence: I do not speak up when something must be said, when I have wisdom that others need. I might call this humility, but really it is timidity, and I doubt that the Holy Spirit is behind it.
Passivity: I accept what happens even though I know that a situation should be different. Maybe I call it patience, but really it is fear that God will not help me make good, if painful, change.
Neglect of self: I pour myself out for everyone else and ignore my own soul's cry for nourishment, comfort, and growth. I may call this holy sacrifice or service, but really it is a cruel denial of the sacred person God created me to be.