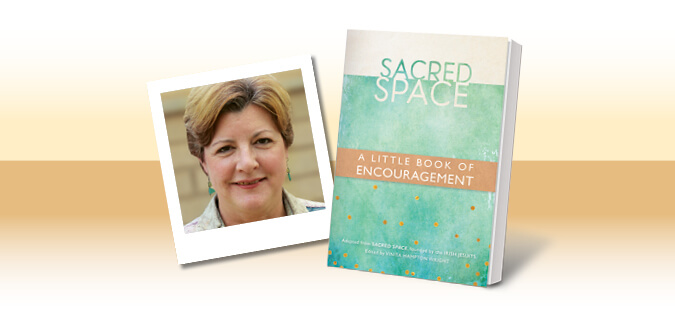 The popular prayer site Sacred Space is a joint apostolate of the Irish Jesuits and Loyola Press. We publish the Sacred Space books for Advent and Lent, and a Sacred Space prayer book for the year. This year, we compiled Sacred Space materials that focus on the topic of encouragement, and the result is Sacred Space: A Little Book of Encouragement. For your encouragement today, enjoy this sample.
When I Feel Unseen and Insignificant
Soon afterwards he went on through cities and villages, proclaiming and bringing the good news of the kingdom of God. The twelve were with him, as well as some women who had been cured of evil spirits and infirmities: Mary, called Magdalene, from whom seven demons had gone out, and Joanna, the wife of Herod's steward Chuza, and Susanna, and many others, who provided for them out of their resources.
—Luke 8:1–3
Reflect
We know little about Susanna and Joanna other than that they were happy to follow Jesus and were recognized by Luke as disciples. Just think of all those "quiet" disciples whose lives and prayers have contributed to the church but who have left little evident legacy. Who do I know who's living a quiet but influential life? And do I ever feel that my own efforts are overlooked or insignificant?
Pray
God, for all—especially women—who support others through their presence, help them draw encouragement from knowing that Jesus sees, recognizes, and loves their passionate service. I include myself in this prayer today, because sometimes I feel invisible and unimportant.