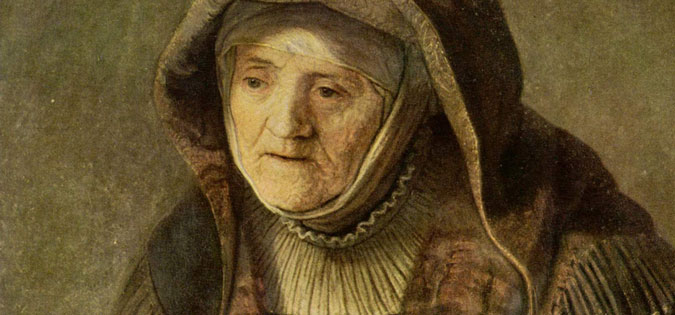 This post is based on Week Four of An Ignatian Prayer Adventure.
When I was first introduced to Ignatian spirituality more than 40 years ago, I had to answer the question, "Who is God for you?" I realized that my prayer had always been directed to Jesus. I had a general idea of God the Father, and I sometimes experienced the presence of the Holy Spirit, but it had always been Jesus whom I addressed in my own words, outside the limits of formal prayer. In spiritual direction, I've repeatedly heard the same answer; interestingly, the directees who pray to a vague, omnipotent, eternal God have the most difficulty in prayer.
Who, then, is Jesus? The Gospels, particularly the first two chapters of Luke, which we read this week in our Ignatian Prayer Adventure, place a lot of emphasis on recognizing Jesus' divinity and messiahship. Mary is told that the Child to be born of her is the Son of God (Luke 1:35). The shepherds are told that, "a Savior has been born to you; he is the Messiah, the Lord" (2:11). And when Mary and Joseph bring the Child to the Temple to fulfill the requirements of Jewish law, he is recognized by not one but two God-centered laypeople (2:22–38). The trend continues throughout the four Gospels, as for example, when demons expelled by Jesus recognize him at the beginning of his ministry (Mark 1:21–26) and quite dramatically in Peter's oft-quoted, "You are the Messiah, the Son of the living God" (Matthew 16:13–16).
It occurs to me, particularly in praying over the familiar passages that we read every year from the week before Christmas until Epiphany, that all these recognition scenes are told and emphasized because Jesus was first encountered as a very ordinary-appearing human baby. The adult Jesus must also have been seen as an ordinary rabbi—until people personally experienced his authentic teaching and his healing power.
We know that Jesus was both human and divine—but it's sometimes hard to wrap our heads around the divine part. It's easier for many of us to understand Jesus our Brother and to pray to Jesus the Person—the living, breathing person who ate and drank and laughed with his friends; who felt real compassion for the people he healed; and who was frustrated and hurt by the taunts of his enemies. Because Jesus was fully human, he is our model of how we humans are called to live a God-centered life. We will be called to a deeper understanding of that experience in the coming weeks of our retreat.
For me, understanding who Jesus is also challenges me to turn the question around, to ask Jesus, "Who do you say that I am?" As we grow in imitation of Jesus, we may be given new and unexpected graces and called to new challenges, even to new ways of identifying ourselves. I heard a call to be a spiritual director in my mid-70s and published a book about Ignatian spirituality for the aging a few months after my 80th birthday. I relate in a very personal way to the story of 84-year-old Anna in the Gospel story of the Presentation (Luke 2:36–38). I am still discovering who Jesus is and who he calls me to be.
Who do you say that Jesus is? Who does Jesus say that you are?
Art: "The Prophetess Anna" by Rembrandt [cropped], public domain via Wikimedia Commons.