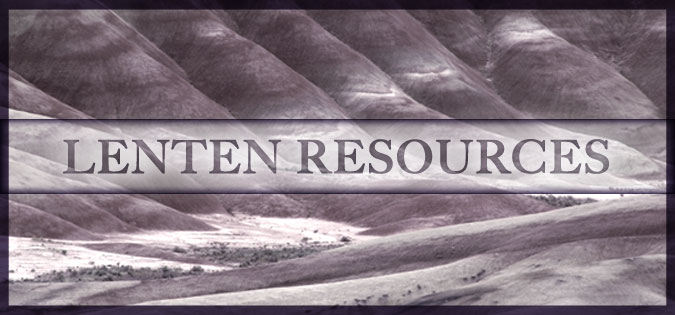 With Ash Wednesday only two days away, it's time to decide which online tools might be helpful to you this Lent. We've already highlighted many of these in our 10 Ideas for Lent post, but today serves as a reminder and includes a few new ideas too.
Living Lent Daily invites you to foster a daily practice of spiritual calm where God is at the center. Sign up for the daily e-mail messages and have inspiration delivered to your inbox.
If you're interested in something weekly, choose a day that works for you and commit to a set time each week. Then visit IgnatianSpirituality.com for the Ignatian Workout for Lent, Arts & Faith: Lent, or Growing in Friendship with God.
If you want to pray with the Examen this Lent, good options are the Lunchtime Examen, From Ashes to Glory, or the Reimagining the Examen app.
The Ignatian Prayer Adventure includes materials for each day this week and continues through Easter Week. Bookmark the retreat home page, and visit regularly to use as much or as little of the material as helps you in your Ignatian adventure.
Follow this blog for inspiration throughout Lent, including Wednesday reflections by Becky Eldredge, inspired by her experience with An Ignatian Prayer Adventure. Receive the Monday through Friday dotMagis posts by e-mail by subscribing here.For off-line inspiration, the new book Station to Station by Gary Jansen is an Ignatian journey through the Stations of the Cross. Questions for reflection and discussion are available to accompany the book. Other great Lenten reads are available here.Which tools will you be using in your Lenten journey this year? What will you be reading?