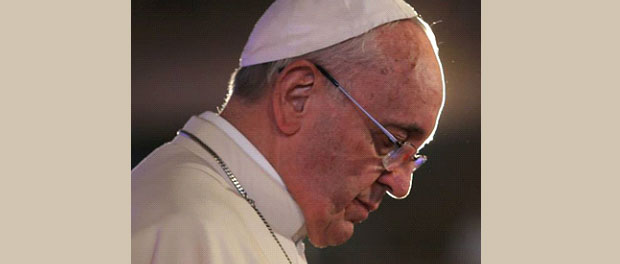 Pope Francis likes to call up total strangers out of the blue and chat with them.  He did this recently with two teenagers, prompting an Italian newspaper columnist to offer tips for phone etiquette for people who suddenly find themselves chatting with His Holiness.  Here are three:
"Papa Bergoglio is maybe the last guy on earth who actually calls land lines. If you hear your home phone ringing, therefore, get ready."
"Don't be afraid to be normal, because a light touch is a gift. If Pope Francis wanted to be bored, he would have called a government minister."
"Don't end the conversation yourself, but let the pontiff decide when to say goodbye. If your mom, your wife or your husband starts yelling from the kitchen, 'Come on, move it, the food's ready, get off the phone!', ignore them."
The following two tabs change content below.
Latest posts by Jim Manney (see all)