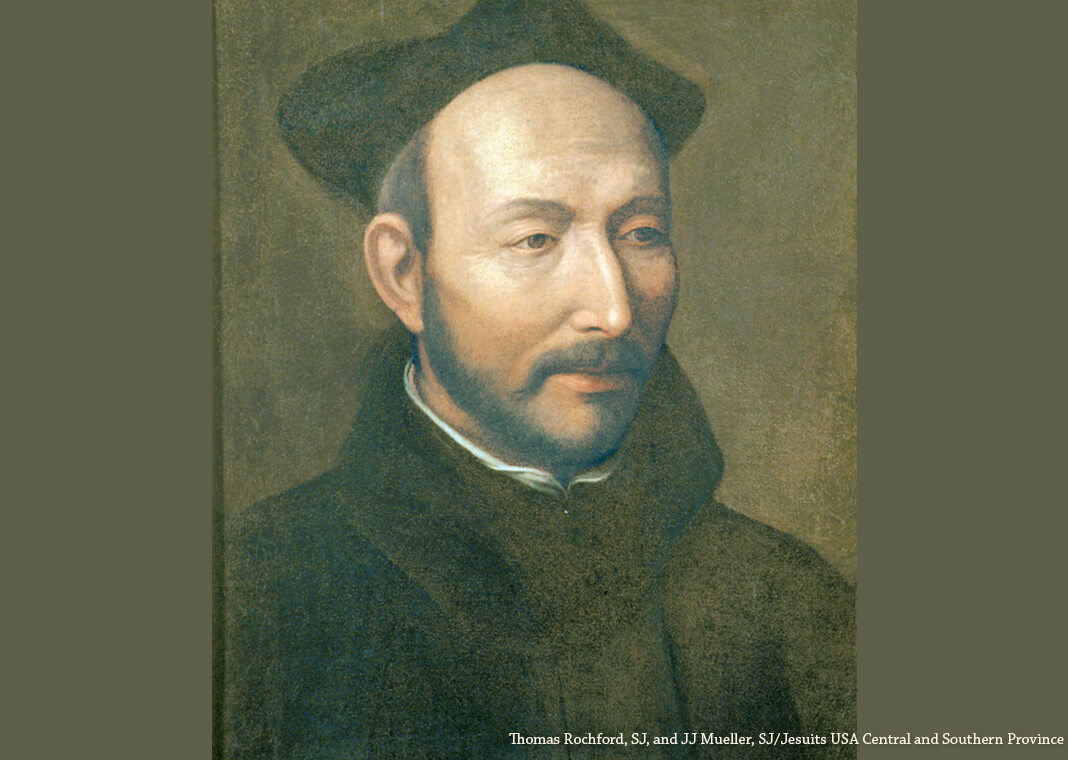 I was delighted to learn that St. Ignatius Loyola is among my son's top three choices for his Confirmation saint. Of course, I wanted him to make an educated choice, so, in all fairness and with no partiality or favoritism, I directed him to my favorite Ignatian books and websites and procured a copy of the 2016 film, Ignacio de Loyola.
As we sat down to watch the film, both of my teens aired their grievances about how they had hoped to watch a superhero movie instead. With a little grumbling and shuffling of the feet, they plopped down to watch Ignacio. Within just a few minutes, they were thoroughly absorbed in his story, and by the end of the film, they realized Ignatius was a superhero in his own right!
Together, we discovered 10 reasons why St. Ignatius would be a great Confirmation saint or, indeed, anyone's go-to saint when needing saintly guidance and protection.
He had a cool sword. It's true. It's still in the little church of Sagrat Cor in Barcelona. It's beautifully ornate. And, generally, having a sword makes a saint cool.
He was a real person. Before he was a saint, "he was no saint," a fact alluded to in the subtitle of Ignacio de Loyola: Soldier. Sinner. Saint. Some saints seem to be nearly perfect from birth—not so with Ignatius. Before he gave up his life of privilege as a Spanish noble, Ignatius had been a playboy and had killed men in battle. These imperfections make him relatable to those of us who aren't yet saints.
He was brave. Ignatius demonstrated great bravery throughout his life, from his days as a soldier to his recuperation from his battle injuries, to his appearance before the Inquisition and when he went to the pope to request permission to found the Society of Jesus.
He was resilient. When the cannonball shattered Ignatius's leg, it also shattered all of his dreams and aspirations. Although Ignatius was initially devastated, he was not defeated. He adapted in the face of adversity.
He persevered. Many people would have lost their desire to share their faith after having been interrogated three times by the Inquisition. Ignatius, however, remained solid in his convictions and undeterred by these trials.
He was determined. In whatever he did, whether it be in recovering from his wounded leg, getting an education, or finding God, Ignatius was determined to succeed.
He gave solid advice. Ignatius learned from the excesses of his youth and his early penitential practices of self-flagellation and fasting. As such, he prohibited extreme practices among his brothers in the Society of Jesus. He instead encouraged a more balanced approach promoting the health of the body, mind, and spirit.
He knew God. Ignatius powerfully experienced God's love and mercy. He was on fire with God's love, and his joy in Christ was contagious. When he offered Mass, he was so often moved to tears by the beauty that his doctor advised that he must stop crying or he would lose his eyesight!
He was a master at teaching how to pray. Long before it came into vogue, Ignatius taught anyone who would listen how to have a personal relationship with Jesus. His concept of conversing directly with Jesus through the use of the imagination is now a time-proven method of deepening one's Christian faith. His insights into the spiritual life in his Spiritual Exercises are unparalleled in helping to bring people into closer relationship with God.
He gave the glory to God. When Ignatius was young, he sought glory for himself, his family, and his country. As he progressed along his spiritual journey, though, he realized that God should always be the recipient of our praise and glory. So, when he founded the Jesuits, Ignatius chose the motto, "For the greater glory of God," to ensure that all that he did and all that his order would do in the future would be undertaken for and dedicated solely to the glory of God.
Will my son choose Ignatius? I don't know. What I do know is that St. Ignatius offers an example of a life steadfastly anchored in God's love, and he remains a wonderful guide for anyone seeking to walk closer to God.