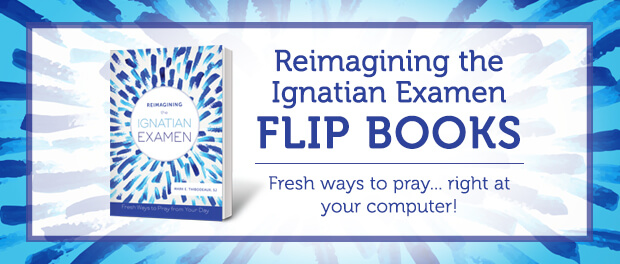 A passage from the book of Deuteronomy provides the jumping off point for Reimagining the Ignatian Examen: Choose Life. This is part of the Examen flip books series we've been sharing this month at dotMagis. The text is from Reimagining the Ignatian Examen by Mark E. Thibodeaux, SJ, a novice director for Jesuits in formation and an acknowledged expert on prayer and discernment. Follow the example of St. Ignatius and pray the Examen daily.
If the embedded feature doesn't display in your e-mail or mobile device, use this link to start your prayer.
---
Today's 31 Days with St. Ignatius link is a video on The Contemplation on Divine Love.

Print Friendly