Today is the Feast of St. Ignatius Loyola. Thank you for celebrating with us all month through 31 Days with St. Ignatius. Today's link is Six Characteristics of Ignatian Spirituality. All 31 links will remain available for you if you missed any of the days.
Thanks also to those of you who are participating in this week's Find Your Inner Iggy fun on social media. Enjoy some of our favorite #FindIggy submissions.
@FindIggy_ To me faith sometimes feels like fear with a hug. Something scary that will be okay. Quick choices in faith are trust. #FindIggy

— Just Me (@whatever137) July 29, 2015
Stand, silently, in the little things that fill in the soul. #FindIggy #sanignaciodeloyola #GoodMorning #BuenosDias pic.twitter.com/HRZvjBb0EX — Montse Martí (@MontseMarti) July 30, 2015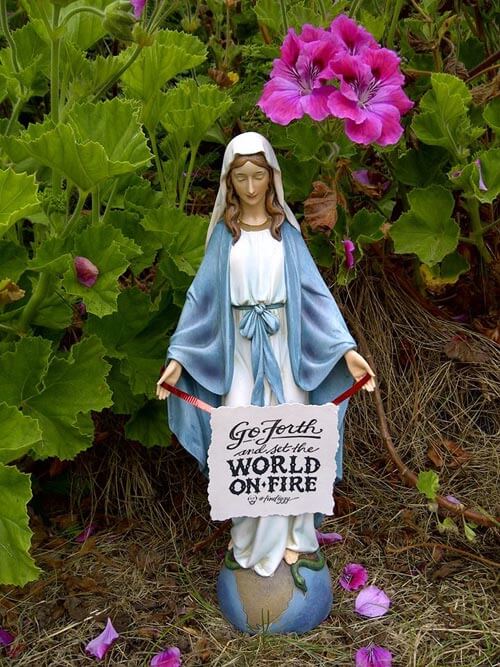 Mary reminds me to go forth and set the world on fire for so many causes, but today it is for the earth itself, the respect of the environment and every living thing upon it……#FindIggy

Posted by Donna Robinson Driscoll on Thursday, July 30, 2015
Shawnda Hicks shared on Facebook: "Finding God's Grace in having a child with special needs. I am so blessed to see His Hand work through our son. #FindIggy"
@FindIggy_ at Basilica of the National Shrine of the Immaculate Conception, prepping for @Pontifex mass. #AMDGInDC pic.twitter.com/CET6Kdy6Mj

— Nicole Perone (@NicolePerone) July 28, 2015
@FindIggy_ Sitting on my desk as a reminder each day for a #DailyExamen #FindIggy pic.twitter.com/AStMwP2Mff — Judy Molnar (@JudyMolnar) July 28, 2015
Another #beautiful sky. A #findiggy moment pic.twitter.com/1fjDwATx4o

— Shaun Trevithick (@SM_Trevithick) July 28, 2015
Mary Askren shared on Facebook: "#FindIggy When I am employed—which thankfully, I am at present—I try to give 100%, because my employer has purchased my time and I want them to consider their investment in me a wise one. Before beginning to grow in faith through Ignatian spirituality, I tended to be critical of those in the workplace I felt were lazy. Now, through the daily grace of God, I am more able to see these co-workers through the eyes of love and to encourage them with love to use their gifts in the workplace. It makes me a better mentor, for which I give thanks!"  
Elizabeth Reardon shared on Instagram: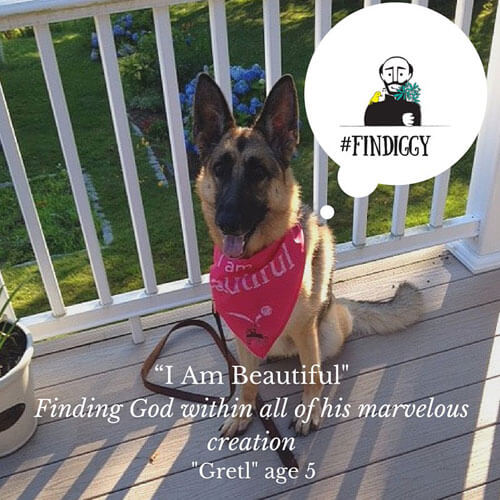 How did I #FindIggy today? Just ask my pup Gretl! @loyolapress
In those God sent to take care of me while not in the best days of my life #FindIggy @FindIggy_ pic.twitter.com/Q1xCN5hwdz — Paula Merelo ن (@PaulaMerelo) July 28, 2015
How has Ignatian spirituality influenced you? Share with the hashtag #FindIggy on your favorite social media. For further Ignatian reading, start with these book choices.