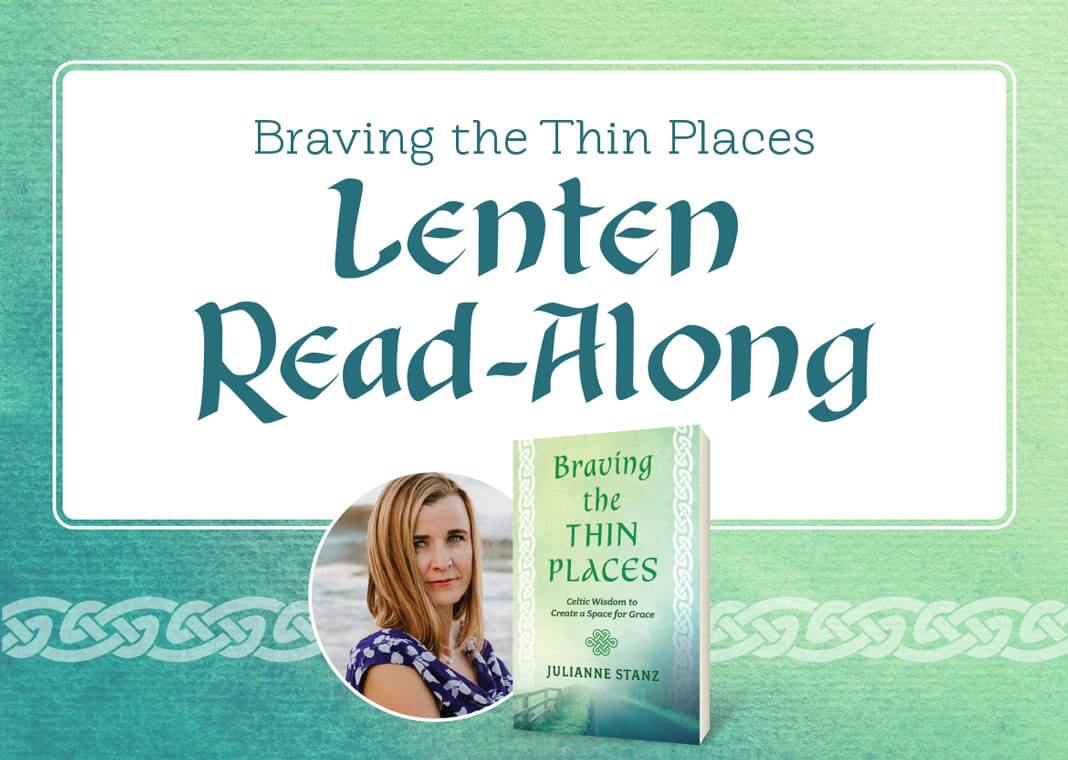 As Lent gives way to Holy Week, we approach this most sacred time of year with a sense of anticipation, awe, and wonder. Sometimes we enter weary and tired but still cling to the hope of renewal that connects us to every generation that has reverenced and honored the magnitude of these sacred days. This is a holy time, a thin place when we witness the greatest act of love that comes alive for us today. We feel a deeper sense of God's presence, and our religious imagination comes alive. What might we learn from the Celts, who gave us the concept of thin places, so that we can truly enter this thin space of Holy Week in a special way?
Lean into the barren edges.
The early Christians were never afraid to explore God in the known and the unknown and in the wild, barren edges of life. We should not be afraid either. We should not be afraid to give to God the wild, barren edges of our hearts or the experiences and feelings that we sometimes tuck away out of fear. God wants to be close to us, especially when we are afraid or struggling. We see Jesus' struggles during Holy Week, so let us take advantage of this graced space to walk with Christ in the most difficult moments. Let us throw wide the doors of our hearts to God and allow his grace to move within us.
Retreat for a time.
The early Christian Celts were heavily influenced by the early desert hermits and Desert Fathers and Mothers of Egypt such as Anthony the Great, Sarah of the Desert, and John Cassian. The Irish word ysert or diser, meaning "desert," today retains its original meaning, referring to a place of solitude or a retreat for a more intimate encounter with God. During Holy Week, set aside distractions such as television, social media, or shopping, and instead retreat for a time with the Lord.
Be still.
One of the earliest Christian saints of Ireland was St. Kevin, the famous hermit monk of Glendalough. Kevin was renowned for his love of silence and stillness, as one legend about his life reveals. One morning as Kevin was praying, a blackbird landed in his outstretched hands. So afraid was Kevin to disturb the bird that he allowed it to make a nest in his hands during Lent. The legend tells us that the eggs hatched on a bright Easter morning and flew from Kevin's hands. When we practice stillness like St. Kevin, our own hands—our whole being—become a space to cradle new life. Each of us ought to place a premium on stillness during Holy Week and, like St. Kevin of Glendalough, when the world becomes too rushed and noisy, seek out spaces for solitude.
Look to the light.
Before they practiced Christianity, the ancient Celts worshipped the sun. St. Patrick introduced Christianity to the Celts by encircling the Roman cross with the sun, which gives us the unique cross of Celtic spirituality. The Celtic cross symbolizes the victory of light over the permanent darkness of decay. We can keep our faces to the light of Christ during Holy Week, and as the Irish say, "Let the shadows fall behind you," meaning the burdens and worries that we carry.
May this thin place of Holy Week be one of renewed trust and transformation for us.
---
Participating in our Lenten read-along of Braving the Thin Places? Share your thoughts about this week's reading in the comments below! And post your thoughts, favorite quotes, or reactions with #lentreadalong on social media.