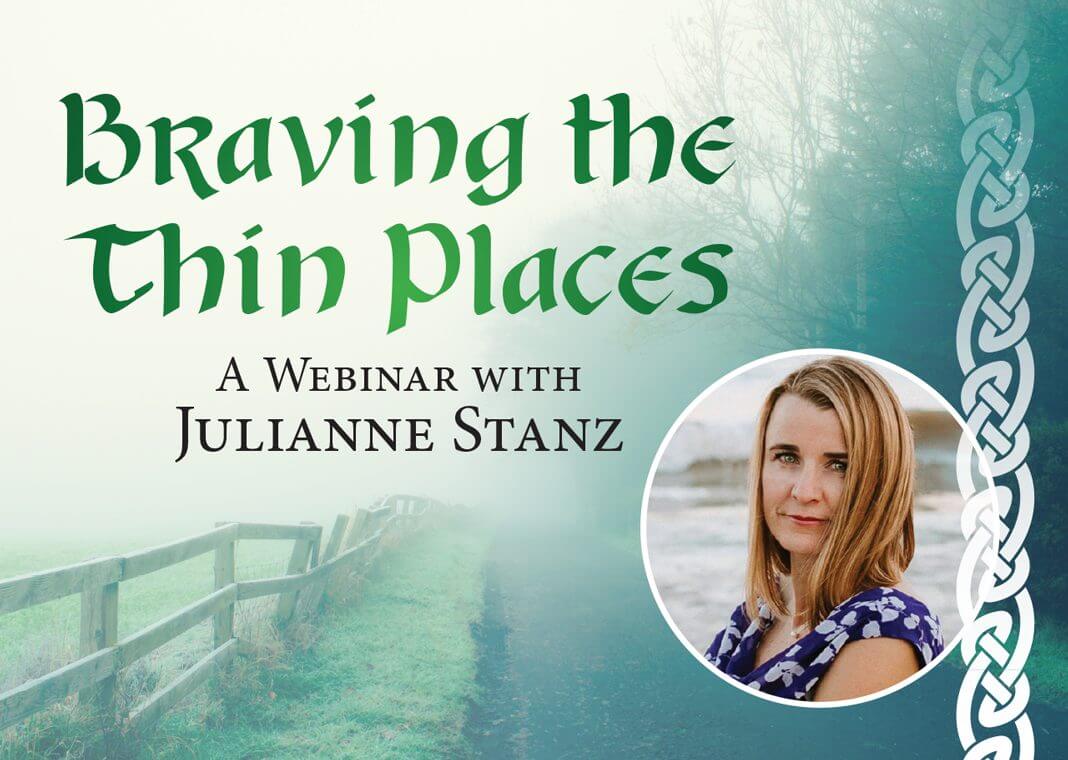 William Barry, SJ, in A Friendship Like No Other, invites us to be aware of our "thin places," those moments when we find God more easily. This concept of a thin space is an ancient one, arising from the Celtic tradition. A thin place is where God's grace is waiting to happen.
Join storyteller and retreat leader Julianne Stanz for a special webinar on "Braving the Thin Places." Julianne will draw on her Irish-Celtic heritage to explore the ancient concept of a thin place and how in these thin spaces we encounter ourselves, our relationships with others, and ultimately God.
Braving the Thin Places
A Webinar with Julianne Stanz
January 27, 2022
2:00–3:00 p.m. central
Watch the recording of the webinar.
Julianne Stanz serves as Director of Parish Life and Evangelization for the Diocese of Green Bay. Her latest book is Braving the Thin Places: Celtic Wisdom to Create a Space for Grace.