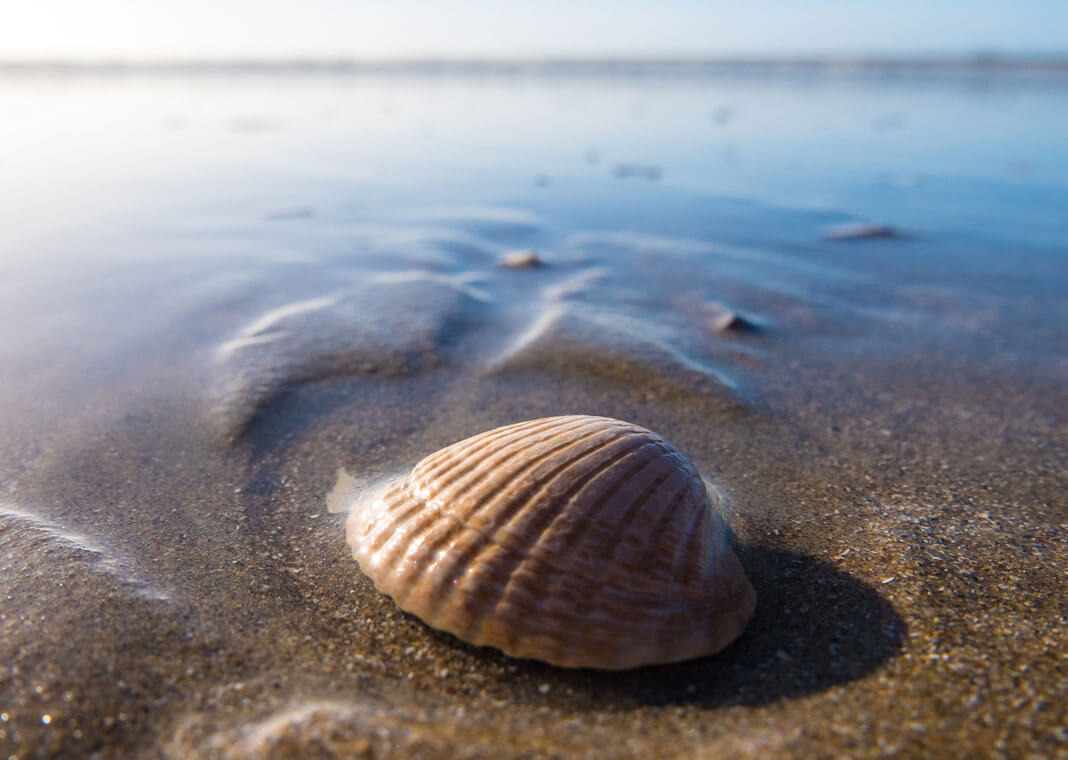 My husband and I recently took a vacation to a nearby beach and state park, and I returned with a divine souvenir. I was looking forward to spending time immersed in the beauty of nature. There's something about the simplicity of sun, sand, and water, of park greenery and free-roaming wildlife that easily connects my spirit with God and creation. As I packed a suitcase and prepared for our trip, I felt moved to ask God to travel with me and to deepen my appreciation of creation.
On the first day of the trip, God greeted us with beautiful weather, aqua-blue water, cooling breezes, and relaxation at the beach. That day I thanked God for bringing me to such a grand place to experience nature. As we walked along the beach in the moonlight that evening, we came upon a homeless man asleep on the sand. I said a prayer for him and wondered how he came to this situation in his life. The image of him, alone on the beach, stayed with me the rest of the evening.
Our second day was spent at a state park. We drove under a canopy of oak trees, and I felt as though I was part of a living postcard. As we drove further, two deer crossed our path to search for lunch. Next came a large rabbit, followed by—what else—a tortoise! The simple beauty of the plants and wildlife, all giving glory to God just by being, brought me close to God. How wonderful it was to be caught up in such beauty! God was truly there, answering my prayer to grow in love for creation. As we drove out of the park, we noticed on the side of the road two people who were homeless. I said a prayer for them, and we continued on our way. Again, I noticed that I was thinking about them for the rest of the day.
That night on our way to dinner, we saw several more people who were homeless, some asking for help, some for food. I again prayed for them and thanked God for all I had been given. But all through dinner, the images of all the homeless people I had seen the past two days kept coming back to me. Why were these people constantly on my mind? What was God trying to tell me? And then I realized what it was. God was answering my prayer, but not in the way I expected. I had prayed for God to show me the beauty of creation, which God did. But God was also showing me that the beauty of creation was not just in nature, but also in the people I encountered. God was reminding me that those men and women were God's creation too and that God was present in them. God was teaching me to look beyond the simple, outright beauty of nature to find God. I was being reminded of the beauty of everyone. As God's creations, we are all loved with a divine, unbounding love. And it is this divine love that connects us all.
I returned home from vacation with a deeper understanding of what seeing God in all things means, and this is perhaps the best vacation souvenir I could ever have.
Photo by Wynand van Poortvliet on Unsplash.