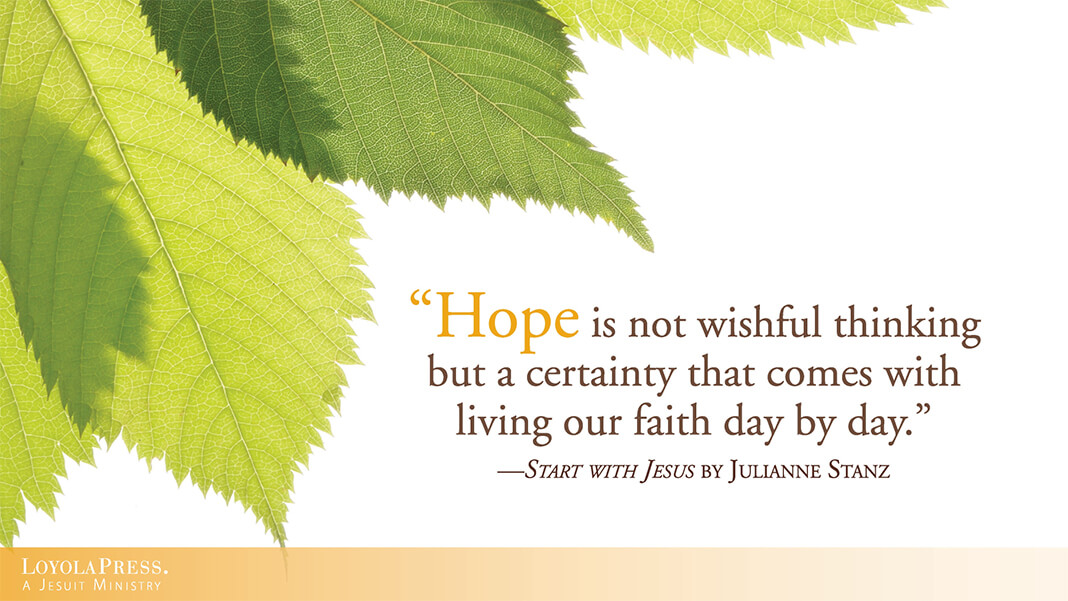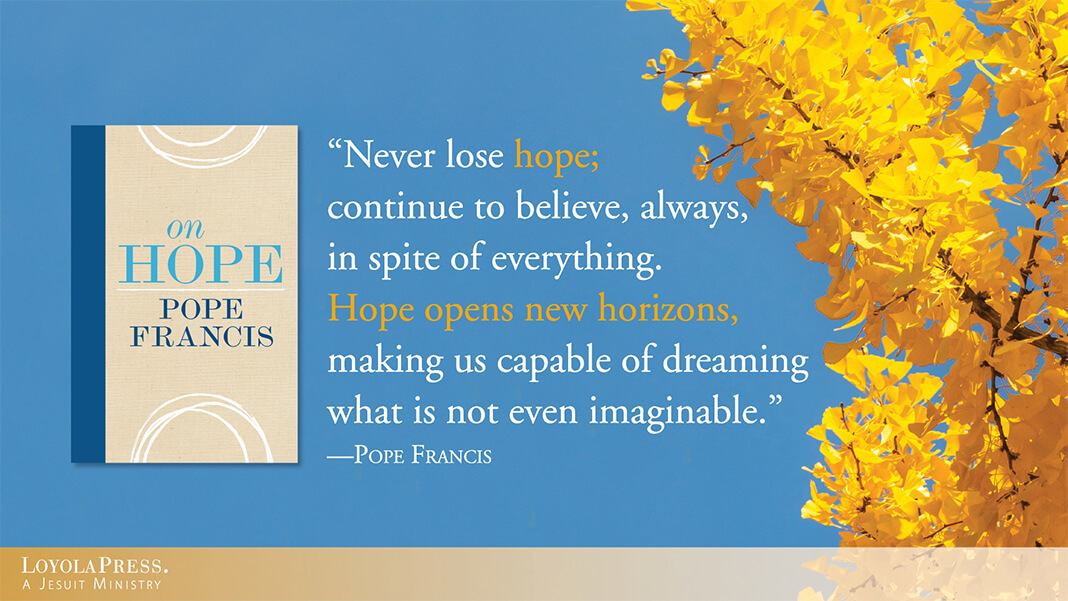 Hope is a theme of Advent, so we today share two quotes on hope for your reflection this season.
The quote art is from a presentation by Julianne Stanz, author and Director of New Evangelization for the Diocese of Green Bay. Access the presentation, "Bearers of Hope," at the Loyola Press website.
For further reflection, read Rebecca Ruiz's Advent article, Hope Opens New Horizons.