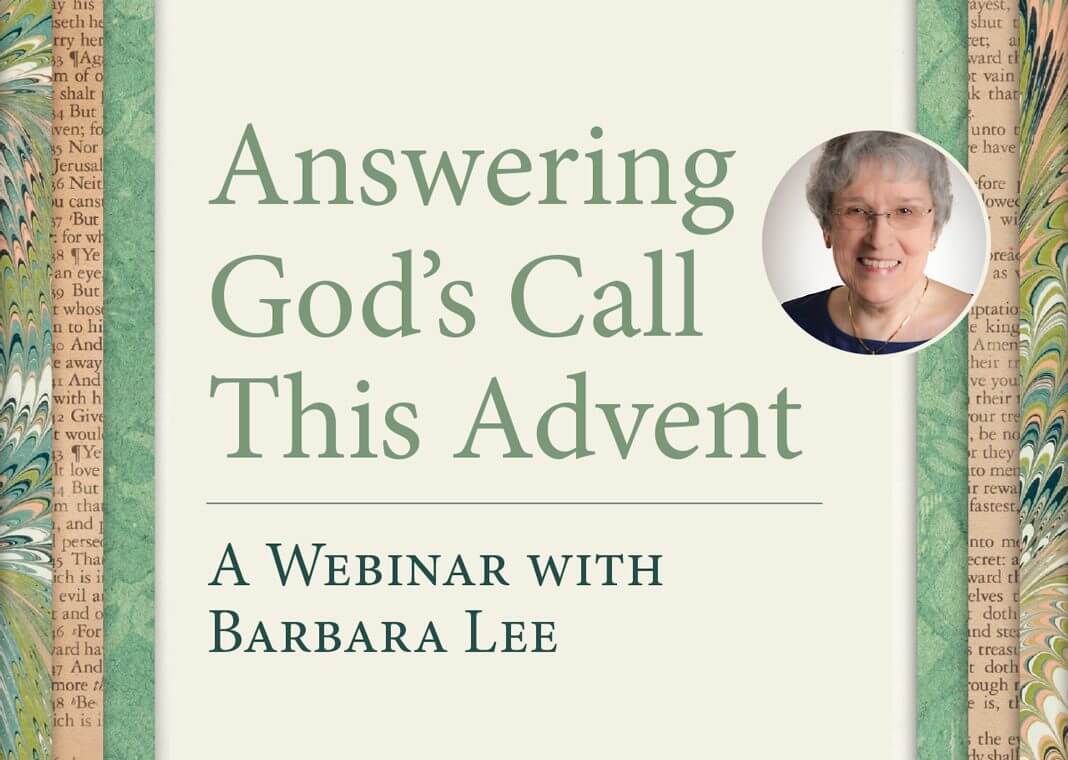 Advent is just around the corner, so now's the time to mark your calendar for a special event with author Barbara Lee.
Answering God's Call This Advent
A Webinar with Barbara Lee
December 1, 2021
2:00–3:00 p.m. Central
Spend time this Advent exploring four figures from the Gospels who embody the call to welcome the Christ Child. Elizabeth, Joseph, Anna, and Simeon exemplify the calls we all receive in this season while we await with Mary the birth of Jesus:
The call to rejoice
The call to stillness
The call to recognize what's possible
The call to eternal life
Barbara Lee, author of Answering God's Call: A Scripture-Based Journey for Older Adults, will lead us in reflecting on our own calls as we pray with the stories of these four biblical examples of waiting and opening our hearts to God.
Register today to join us live for this inspiring presentation.
All registered participants will receive a link to the recorded webinar, so sign up even if you can't join us live.