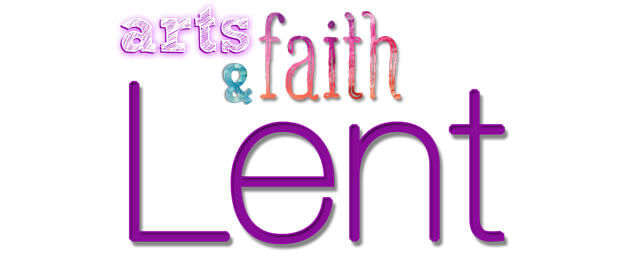 Each week of Lent, we'll provide an Ignatian prayer for you, inspired by a video from Arts & Faith: Lent.
The video and prayer for the Fifth Week of Lent, Cycle C, are based on John 8:1–11. The art is Palma il Vecchio's Christ and the Adulteress.
Preparation
Prepare for a period of meditation by sitting comfortably, closing your eyes, and breathing deeply for a moment or two. Allow any present concerns to move across your mind and wait off to the side for now.
The Room
Imagine yourself in a room. It's an uncomfortable room—stuffy, too warm, and stale-smelling. It's also quite dim. You try not to breathe but have no choice, and as you take another breath, you realize that this room smells very old, as if the air in here has been the same air for decades.
Then the room grows a bit lighter, and for the first time you can see your surroundings. At first you're confused, because what you see are photos. Then you realize that they are all photos of you. Every photo depicts a moment in your life. And with some horror you see that every moment depicts you when you were not at your best. One photo shows you scowling because you're angry; another shows you shouting at a person you care about. Yet another image reveals your dishonesty or your jealousy or your self-centeredness.
You feel suffocated by this room because it is filled with your ugly history. You cannot simply throw away or ignore these images because you know they are true. You really want to leave this room, seal the entrance, and never go inside it again.
But then you feel a presence next to you and look to find Jesus in the room with you. In shame, you look away from him, but he shifts positions so that he is right in front of you and you cannot avoid his gaze. "Stay with me," he says. "Look only at me."
So you focus your own gaze on Jesus' face. There you see his love for you, his hopes for your future, and his forgiveness of all the bad moments. In Jesus' eyes you see a reflection of yourself, and you are surprised to notice how beautiful that image is.
Then Jesus takes your hand and leads you toward the door. "All of this," he says, motioning to the room and its contents, "is past. It's forgiven. It does not matter now. You had to see it so that you could leave it. Come with me now. Step into your next, new moment."
You understand then that the next new moment will be followed by new moments, one after another, forever.
Concluding Prayer
Glory be to the Father,
and to the Son,
and to the Holy Spirit.
As it was in the beginning,
is now, and ever shall be,
world without end.
Amen.