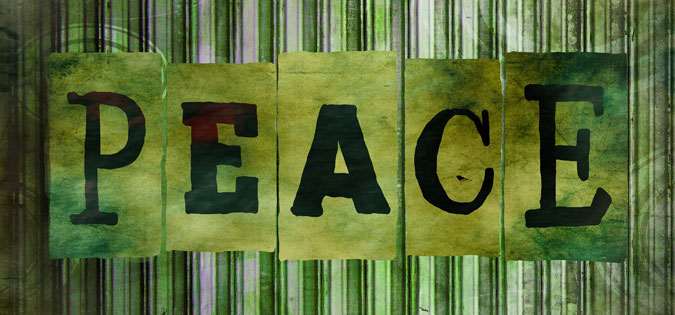 Have you ever heard someone say, "Peace comes from doing God's will"? Sometimes I feel like this is the craziest line someone can give me, especially when I am in the middle of attempting to do God's will, and it's causing a few feathers to be ruffled or people's eyebrows to be raised—or creating internal doubt.
At times, doing God's will feels anything but peaceful. All it takes is one look at Jesus enduring pain during his Passion to realize that doing God's will is not always about feeling peaceful and being pain-free.
Living out God's invitations for us does not mean that every person around us will be on board with our decisions. Choosing to follow God's will does not mean that we will be free from insult, betrayal, hurt, or disruption to the routine of our lives. At times, Gospel values will cause us to run smack into the opposition of those around us, which can be startling and disconcerting and feel anything but peaceful.
This is where the "rubber hits the road" in our faith, though. This is where the logic of our human brains cannot always articulate what our heart understands—that peace does come from doing God's will. As Jesus shared with his disciples as he promised them the gift of the Holy Spirit, our great Advocate, "Peace I leave with you; my peace I give you. I do not give to you as the world gives. Do not let your hearts be troubled and do not be afraid" (John 14:27).
While there are those in our lives that will not understand this sentiment, we do. Peace does come from God and in doing what God asks of us. And in moments when I doubt this, I lean hard and heavy on St. Ignatius's rules for discernment to help notice the inner hum, the quiet resolve within, and the inner peace that are present as I take one step forward and then another in saying "yes" to God's will.
It doesn't always make sense to me, but I know I am so thankful for all the times I've heard myself say, "This makes no sense that I have peace right now." It is then that I know very clearly that God is offering me a grace: the gift of peace that the world cannot give.