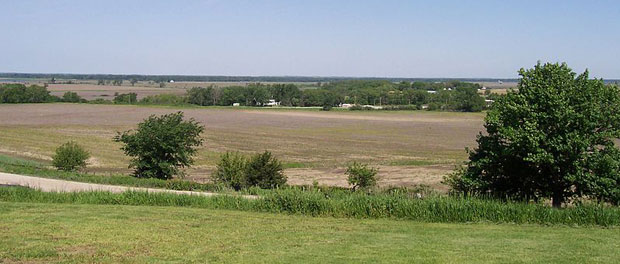 Billionaire Joe Ricketts is building a retreat center in Nebraska's Platte River Valley, expected to open in 2018. The Cloisters on the Platte, as it's known, will feature Ignatian silent retreats. Ricketts has been visiting churches and organizations in the Omaha Archdiocese to encourage people to try a retreat like the one that changed his life, as reported in the National Catholic Register.
His faith also got a boost when he attended his second-ever retreat in the late 1980s. His first one, while in high school in Nebraska City, didn't go so well.

"It was terrible," he said. "I told myself, 'I'll never go again.' The priest was overbearing and dictatorial and demanding—things as a young man I revolted against. I said to myself, 'A retreat is not something good.'"

That changed in 1987, when, at the urging of a friend, he attended a retreat at the Jesuit Retreat House-Demontreville in Lake Elmo, Minn.

"I needed some additional spiritual aspect to my life," Ricketts recalled. "I went with a great deal of apprehension. I found out it was just what I needed."

Ricketts learned Sunday Mass alone was not enough for him. The silent retreat taught him how to meditate and contemplate. He has attended at least 14 retreats at Demontreville since then.
To follow the progress of the center, visit CloistersonthePlatte.com.