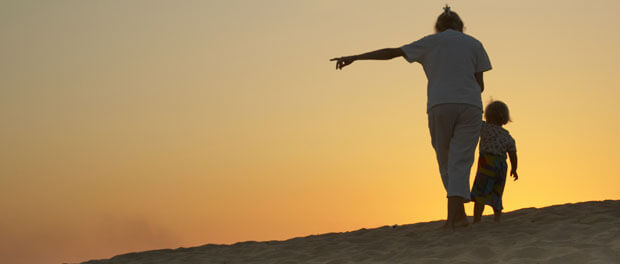 Care of the person (cura personalis) is one of the common principles of Ignatian spirituality and pedagogy. It is rooted in the faith that God has created me to do some good in the world, and that through discernment I can come to an understanding of how to love the people in my life as Jesus might, awakening in them the same desire to give their lives in loving service to others. Cura personalis has an eschatological dimension—a fancy theological way of expressing that all the ways we love others are oriented toward building the kingdom of God little by little, allowing God to use us in the workings of a divine symphony.
One implication of this faith that is appropriate during the summer months is that our care for other persons must not neglect the care of that one person whom we will know our entire lives: ourselves. For those who practice care for others, it can be easy to neglect the self. Parenting, I find, can elicit from me patterns of self-giving which are not really sustainable. Losing sleep, always seeking the good of the other, spending time on what the other needs instead of what I need—all these I tend to write off as so many types of sacrificial love that I can offer up to God.
Yet the legal maxim nemo dat quod non habet (no one gives what he does not have) applies to the spiritual life as well. Care of the self is integral to the desire to practice cura personalis. This summer, perhaps it is time to return to the springs of living water that are the Scriptures and the Church's liturgy. To use a different approach, consider how care of the self can include such disparate activities as taking long naps, reading a challenging essay, physical exercise, foreign travel, walks in nature, conversation with friends, a glass of wine on a beautiful lanai, or climbing a mountain. Care of the self will include building up my capacities to undertake the mission God has entrusted to me; but it will also mean sometimes simply enjoying the gifts of leisure. In both cases, care of the self is a work of cooperating with God in the eschatological work of building the kingdom.