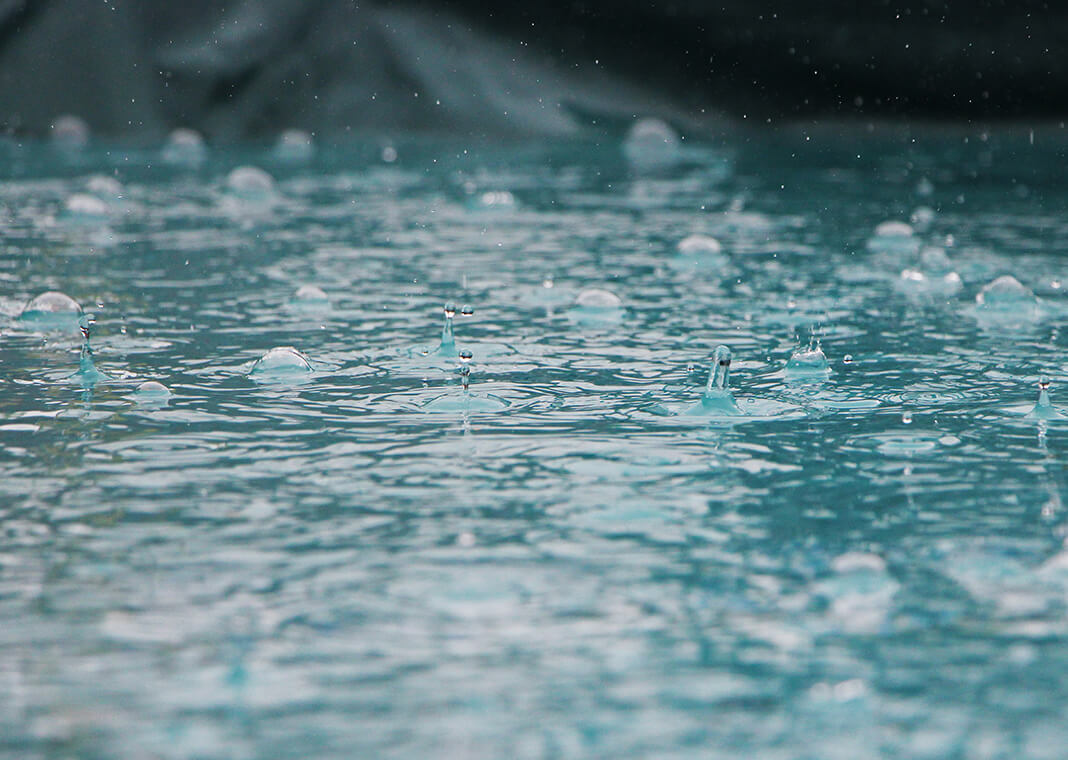 I recently had one of those weeks when I couldn't do anything right. Looking back on it now, I see that God had a hand in using this week to teach me something about focusing on God.
The first of my mishaps occurred when I tried to cook barbeque ribs in a crock pot after rain cancelled our outdoor plans. The recipe called for broiling the ribs briefly before putting them in the slow cooker. I must not have noticed the key word "briefly" in the recipe, so I ended up burning the ribs. We ate sandwiches that night.
The second calamity involved our laundry. I washed a load of shirts and blouses, not realizing that there was a dark red blouse of mine in the load. That blouse fades and should be washed separately. As I was transferring the wet clothes from the washer to the dryer, I noticed things looked pink. The blouse had indeed faded on everything. Pink is not my husband's color, so a couple of his shirts are now being recycled as yardwork/fish-cleaning shirts. My wardrobe, meanwhile, is sporting my first pink blouse.
The final blunder of the week involved the garage door and my car. It was an extremely hot day, and my husband had left the garage door partially open to allow for air circulation. Our normally dark garage, then, was showing the sunlight from outside. I noticed the sunlight in the garage and assumed the door was opened all the way. The sound of the roof of my car scraping the bottom of the garage door told me it was not. Fortunately, there was just a slight scratch on my roof and a slight dent on the bottom of the garage door.
These three blunders in one week gave me a bad attitude towards myself. What was the matter with me? Couldn't I do anything right? The more I put myself down, the more I felt the need to have a diet soda. I rarely drink diet sodas, but the urge to have one then was such that I drove to the store to buy one. After going to three stores and finding no diet soda, I burst into tears in my car.
It was then that I suddenly felt drawn to spend an hour in Adoration. I decided to drive straight over to church. As I sat there, I reviewed the past week. Yes, there were some unfortunate mishaps, but nothing major. No grave consequences, just my bruised ego. Maybe God lets us have these minor mishaps to keep us humble.
While I was praying with that thought, I could hear it thundering outside. The usual summer afternoon rain shower was passing through. More thunder came, the sky darkened, and then it began to rain. It turned out to be quite a deluge. Sitting in church, listening to the rain, I began to feel very peaceful. I felt safe, sitting there with God. Even though the rain was outside and I was in, the rain was cleansing me. It was wiping the week's slate clean. I was letting go and re-centering on God, on God's cleansing presence. All would be well.
I left church reminded that I'm not perfect. God doesn't expect me to be. That was freeing. Had I not responded to God's invitation to sit quietly, I might have missed this healing rain.
And the obsession to get a diet soda? I realized it was a way to seek comfort in a low time. That day God taught me that the only true and lasting comfort is found when I seek the comfort of God.
Photo by Inge Maria on Unsplash.