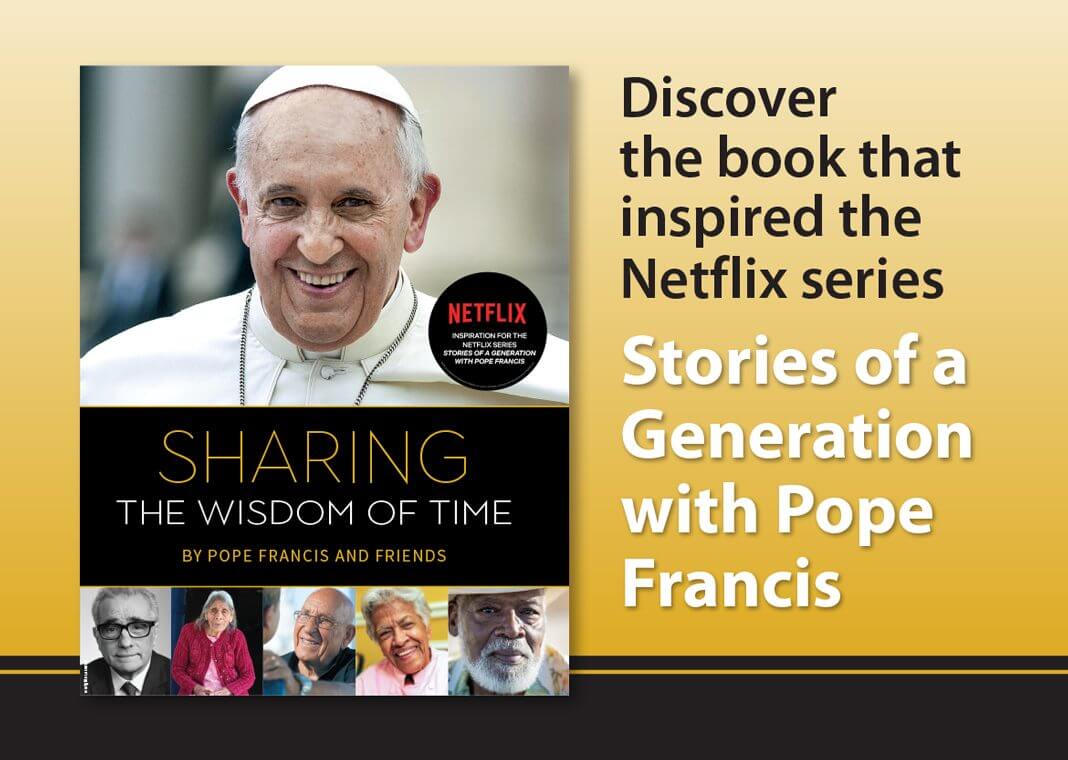 With the pandemic disrupting so many holiday plans, our family's generations may be separated from each other physically. But that doesn't mean that we can't still connect with extended family in meaningful ways during this last week of 2020.
For inspiration, see "Family Stories and Family Faith," one of the free family downloads available at www.sharingwisdomoftime.com. The worksheet with that activity invites children to solicit favorite family stories from relatives—a perfect conversation starter on the next family video chat.
Also available is the Connecting Generations Choice Board from Catechist's Journey, which invites children to learn about and develop deeper relationships with their elders.
These activities are inspired by Sharing the Wisdom of Time by Pope Francis and Friends. A Netflix documentary series based on the book will be released in 2021.
Start a new family tradition of sharing the gift of wisdom and encouraging intergenerational connections.