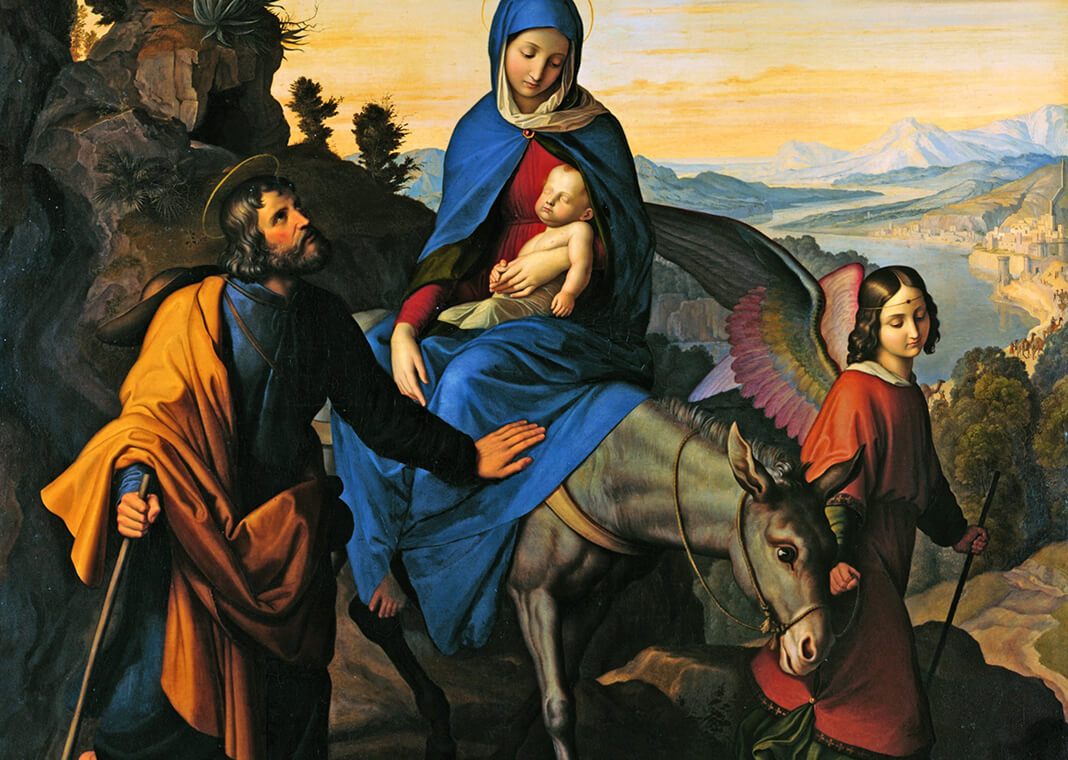 O Lord, I am Yosef. I am David's son, heir to your holy promise to make of this people a great nation. But I am small and I am afraid.
You have spoken to me in my dreams. I am where you have called me to be, here in this place of my ancestor's birth, driven here by those who rule us and who will stop at nothing to build an empire that is not your own. And I am here in this barn, an old man and yet a new father, wondering why in the world you have brought me here.
Miryam is young and beautiful, and with your child she is radiant and serene. Will I ever really know her, or that lovely child she brought into the world just days ago? Then, when the men from the East came with gifts, I was at a loss for words. Who am I among them?
And what am I to do now that there is word that Herod is agitated that this child is a king? Am I to take them to Egypt, that place where my ancestors were slaves?
Speak to me, Lord, and guide my steps. Help me to be the man that this woman and this child need. Help me to lead them to safety, to provide food, to model your holy law. Send me an angel to bring your word, to offer your comfort. You have told us you are:
a stronghold for the oppressed,
a stronghold in times of trouble.
And those who know your name put their trust in you,
for you, O LORD, have not forsaken those who seek you. (Psalm 9:9–10)
Image: "The Flight into Egypt" by Julius Schnorr von Carolsfeld, public domain, via Wikimedia Commons.
---
Pope Francis proclaimed a Year of St. Joseph to run December 8, 2020, through December 8, 2021. Learn more about St. Joseph here.