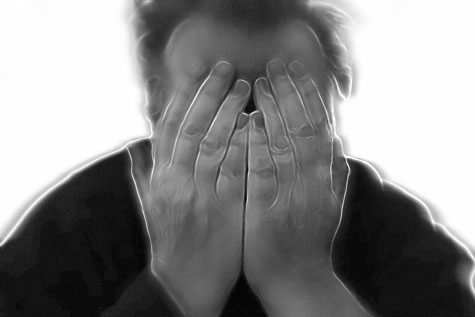 Ever have a gut-wrenching day? Not just a hard day, but a day when you felt like there was nothing left inside of you but ache? Maybe it was the day your teenager screamed at you for the umpteenth time and slammed the door in your face. Maybe it was the day you had to put your beloved pet to sleep, or the day you had to walk away from an unhealthy relationship. I had one of those days. And as I sobbed through my prayer, the Voice I could hear in my heart just repeated, "But you did the right thing." That was my only consolation.
So often in Ignatian spirituality we practice finding God by taking time out to see the beauty of this world. Our consolations are found in the warmth of a morning cup of coffee tasted in the stillness of a sunrise. Or in the laughter of the grandchild with spaghetti on her face. Or in the affirmation of success, a friend's call, or an invitation accepted. Consolation becomes synonymous with happiness and joy, and at times it is.
But other times it isn't. Consolation isn't always easy.
Ignatian spirituality is about transformation, moving ourselves closer to the persons God calls us to be. Transformation is hard. It can hurt. It can mean at times you have to leave behind all you were raised with and told to be true for that which your heart now can't deny. It can lead you to a point of wondering, "Why would God ask this of me?" and wanting to say, "No, this is too hard. I can't do it." It can break your heart. But you know it is the right thing to do.
Consolation doesn't have to be about ethics or compliance, but knowing in your gut to take the courageous next step. You may not feel joy about it. You certainly may not be happy. It may ache for a while. But somewhere in that ache, you will feel an arm around you and rest your head on the shoulder of Christ, exhausted, knowing you are one step closer to being the person you were created to be.