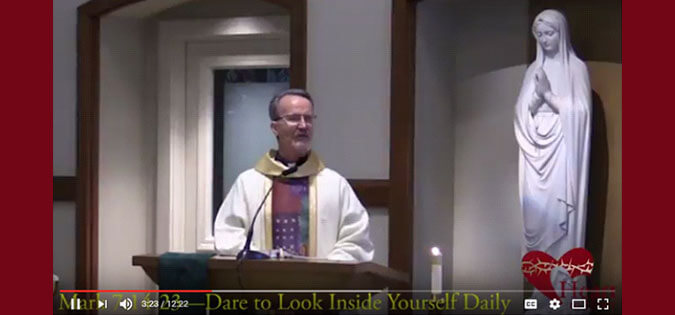 Fr. Michael Sparough, SJ, suggests the Examen as a tool to help us in daring to look inside ourselves. In explaining the steps of this foundational Ignatian prayer, Fr. Sparough tells us to pray from one or two dominant emotions:
Those are the feelings that you especially want to pay attention to—those that are shouting at us and then those that are cowering, that say, "Don't look at me." Those are the ones we want to bring to the Lord and pray about.
The video is an excerpt of a homily based on Mark 7:14–23.