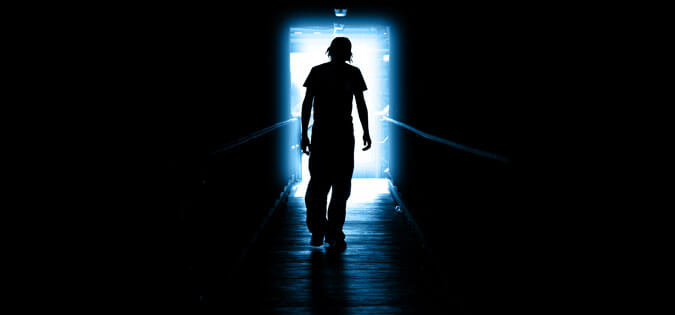 Recently I attended the showing of a local organization's documentary called After a Suicide—Moving Past Why. While this would not normally be on the top of my "must do" events for a Friday night, I was there with my husband to support a friend of ours who lost her son to suicide a couple of years ago, and who was featured in the documentary.
I thought I would leave that night feeling sombre after focusing on such an emotionally heavy topic. Instead, I found myself humbled by the families in the video, who had shared not only their grief, but how they have continued on their own life's journey. I was struck by how these families found reasons to keep going despite their unbearable pain—a pain I cannot even begin to imagine.
I listened as the families described the difficult steps they took after their loved ones' deaths. My friend assures us that she would not be here without her faith and the Church. Indeed, most of her interview is conducted inside our church. Another family began an annual charity run in honor of their lost loved one, which has allowed them to raise money for mental health programs while also connecting with others who have lived similar experiences. Yet another lady described her long and painful journey of self-destruction and ultimately of healing after many years. Another mother is now a strong and vocal advocate for improved support, resources, and access to treatment for those suffering from mental illness.
A friend once reminded me that from the darkest moments, God brings the brightest light. From the ashes of a forest fire springs new and abundant life, and from the pain and darkness of the Cross, God brings us the Resurrection. There is new life and new joy. It's not the same life we once knew; it is different and blessed. That is what I saw in those families and, indeed, in my friend. God entered into their pain and suffering and brought new life and new light into their darkness.
Yes, it may seem difficult to believe, but it is possible to find God even in the aftermath of suicide. My dear friend, her experience, and her faith have shown me that.