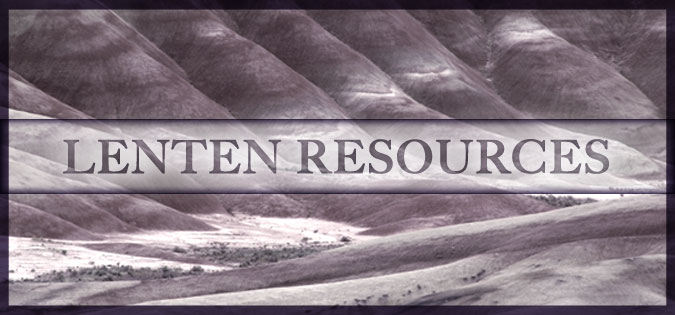 Ash Wednesday is March 6, 2019, so today we're highlighting just a few of the many Ignatian-inspired features designed to help you observe Lent.
An Ignatian Prayer AdventureJoin in an adapted version of the Spiritual Exercises, perfectly timed as a Lent and Easter retreat. This year Fiona Basile (pictured), author of the book Shhh…God Is in the Silence, will share her experiences with the retreat through posts on Wednesdays. The retreat begins on the Sunday before Ash Wednesday (March 3) and concludes the week after Easter.
Living Lent DailyExplore themes of mercy through daily reflections delivered to your e-mail inbox.
Arts & Faith: LentEnjoy a visual prayer experience this Lent. Each week includes a video commentary about a work of art inspired by the Sunday Scriptures and an accompanying Ignatian reflection.
The Ignatian Workout for LentListen to Tim Muldoon's audio reflections, which accompany suggestions for prayer and action, leading from Ash Wednesday to Easter.
Books for LentIf you're looking for some off-line inspiration, select a book to accompany you through the season.
For even more Lenten ideas, see our page of Lent resources.