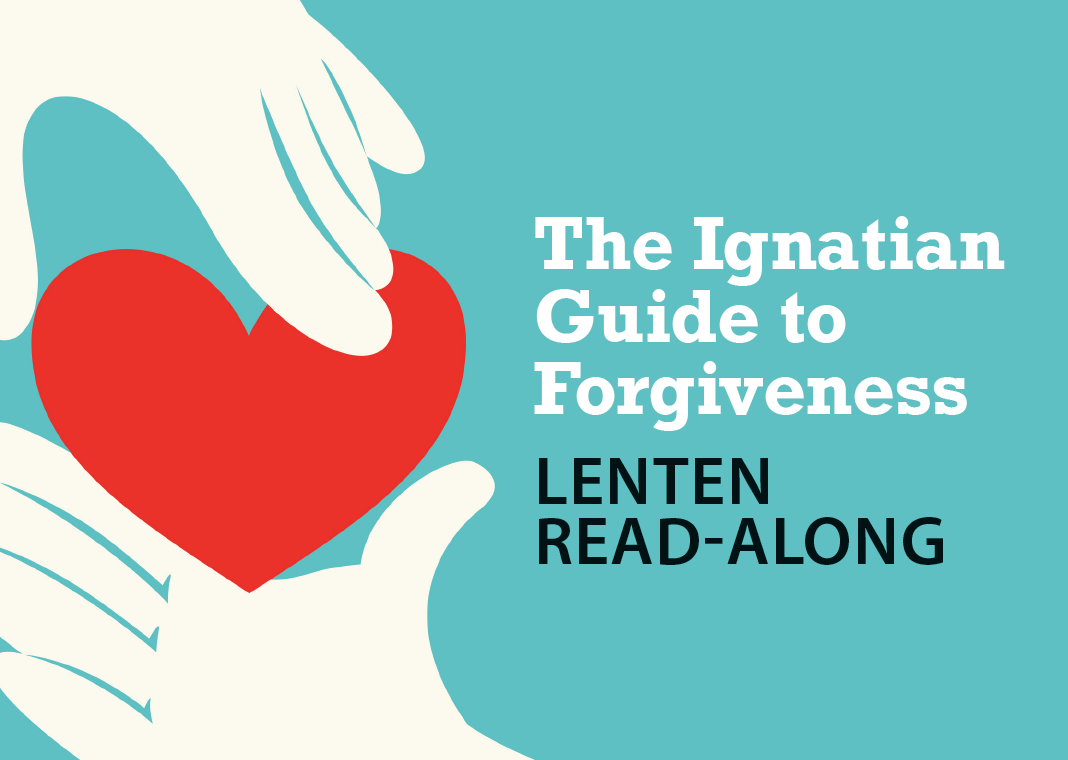 Ash Wednesday is February 17, 2021, so today we're highlighting just a few of the many Ignatian-inspired features designed to help you observe Lent.
The Ignatian Guide to Forgiveness Lenten Read-Along
Plan now to join a special Lenten read-along with Loyola Press. We'll be reading The Ignatian Guide to Forgiveness: 10 Steps to Healing at a relaxed pace that will give us time to savor what we read during the weeks of Lent. The book, by dotMagis blogger Marina Berzins McCoy, delves into the principles of Ignatian spirituality and uses gentle honesty to lay out 10 steps toward forgiveness.
How to Participate
Purchase your copy of The Ignatian Guide to Forgiveness. Get 25% off when using code 5323.*
Post your thoughts, favorite quotes, or reactions with #lentreadalong on social media.
The Loyola Press read-along begins on Ash Wednesday, February 17, 2021, and runs through Holy Week, March 28 through April 3, 2021.
On Fridays during Lent, visit IgnatianSpirituality.com for special content related to our read-along, including opportunities to discuss sections of the book with other readers.
Join in an adapted version of the Spiritual Exercises, perfectly timed as a Lent and Easter retreat. This year Jean Heaton, author of Helping Families Recover from Addiction, will share her experiences with the retreat through posts on Wednesdays. The retreat begins on the Sunday before Ash Wednesday (February 14) and concludes the week after Easter.
Honor the legacy of William A. Barry, SJ, by reading his Lenten Meditations: Growing in Friendship with God and dotMagis posts inspired by the small but impactful daily reflections booklet.
Explore themes of hope and courage through this daily e-mail series from Loyola Press. Inspired by the new book, I Am with You: Lessons of Hope and Courage in Times of Crisis by Cardinal Timothy M. Dolan, our daily reflections will encourage us in confusing and turbulent times.
---
* Use promo code 5323 when ordering at store.loyolapress.com or by phone at 800-621-1008. Shipping and handling are additional. Cannot be combined with other offers. U.S. domestic orders only. Offer expires April 4, 2021.