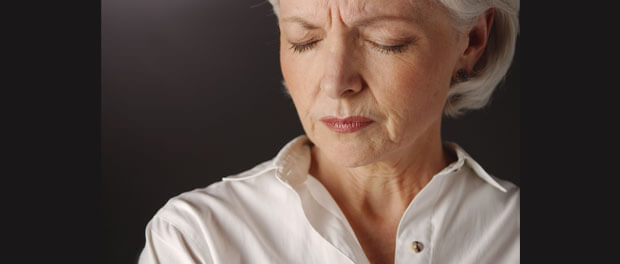 It's not so difficult to talk about God being present when someone is healed. After all, God's the one who fixes our brokenness, right? This is the god we especially like—the one who doesn't allow the discomfort to continue, or who prevents the accident from happening—the one who makes things new.
But what about the wounds that don't heal, not really? What do we do with those? How do we think about a god who does not fix us? How do we relate to such a god as that?
How do we relate to God when people we love continue in their addictions, their destructive relationships, their lingering illnesses? Of course we know that God doesn't force people to get help or to change their ways. Does that mean that God cannot be present to people who are stuck?
What does God do with people who can't seem to make the steps necessary to get help and healing? If we really can find God in all things, does that mean that we can find God in the life of someone who is bitter and unyielding?
Could it be that God is present, not only in the healing, but in the wounds? When we encounter someone who is angry and stuck in bad patterns, should we still expect to experience God somehow, right there?
Consider this: What if God is present to that bitter, stuck person through our stubborn love toward her? What if that person is waiting for someone like you or me to stick around long enough to identify and name God's features that show up in her face, contorted as it may be by tragedy and inner turmoil?
I don't believe that God gives us the wounds, but I do believe that God is with us in our woundedness. Sometimes God's presence is disguised in the body of another person. I hope to be brave enough and generous enough for God to use my very human self in just this way.