In his recent interview, Pope Francis said, "Christian hope"¦is a theological virtue and therefore, ultimately, a gift from God." As I read those words, I could not help but think of the sign of hope, a gift from God, that Pope Francis is to me. It is not because he is rebuking Church teaching—which he isn't—or because he is making a stance with one interpretation of the Church versus another. It is simply because of who he is and the prophetic message he shares.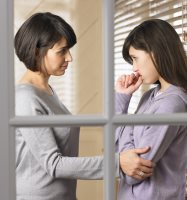 I feel he is a source of sacred unease within me; his words and actions cause me to pause and reflect on my life and on my actions as a pastoral minister and spiritual director. He embodies many of the principles of Ignatian spirituality that I hold as guidelines for my own life: being a contemplative in action, being a person for others, trusting God to go to new frontiers, leaning on the tools of discernment. I am not sure how this man who lives thousands of miles away from me and across a massive ocean is connecting so deeply with my heart, but his words both invigorate and challenge.
Pope Francis puts forth key principles of being a minister of the Gospel:
A person who warms the hearts of people
A person who helps others heal their wounds
A person able to walk through the dark night with others
A person able to dialogue with others
A person able to descend into another's darkness without getting lost
This section of the interview both affirmed my call to accompany others on their spiritual journeys and challenged me to reflect deeply on how I walk with others. Truthfully, I am not sure how I would answer my own self-assessment of being a minister of the Gospel. Do I warm the hearts of people? Am I able to help others heal their wounds? Is my own prayer life solid enough that I can walk into another's darkness without getting lost? Do I have the ability to dialogue with others while knowing my beliefs and still being open to hear where the other person is coming from? Do I start from the other person's story or from my experience?
I feel a "holy stretching" is in my future as I take these principles and questions to prayer and as I pray to become a minister of the Gospel who has the ability to heal the wounds of others.