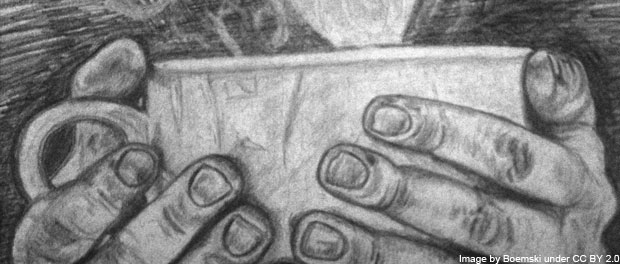 At God in All Things, Jacqueline Shrader writes about the Theology of Coffee.
Ignatian spirituality suggests invoking our senses and imagination to encounter God and ourselves. When I am holding a cup of coffee, the warmth radiates through my hands, forearms, and shoulders. The smell wafts through the air from the dark caramel color, almost black. The whole experience is sensual, and helps my sleepy self wake up to greet the day with gratitude and a tranquility that I feel from this warmth. It induces a peaceful demeanor, which invites me to meet God and my own thoughts. In these moments, I review the previous and forthcoming days, reflecting on both the harder and easier parts in order to create my hopes for the new day.
When has an ordinary object helped you to experience God?
Image by Boemski under Creative Commons license.