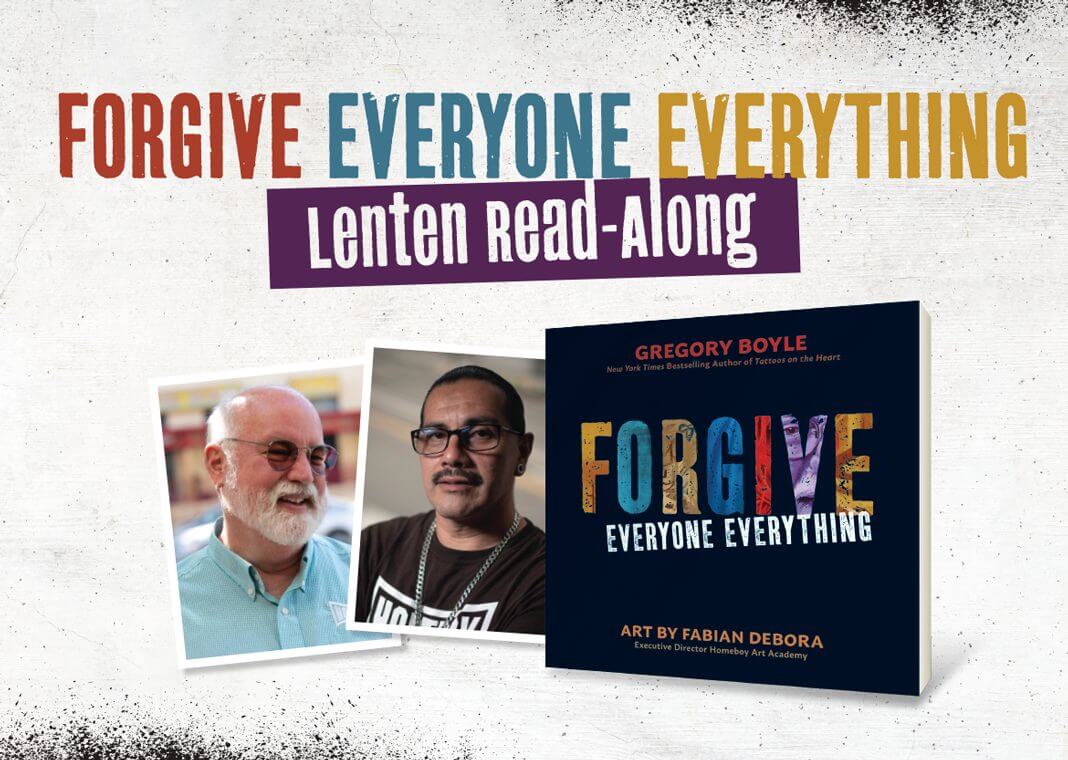 Ash Wednesday is February 22, 2023, so today we're highlighting just a few of the many Ignatian-inspired features designed to help you observe Lent.
Join in an adapted version of the Spiritual Exercises, perfectly timed as a Lent and Easter retreat. This year Joseph A. Tetlow, SJ, author of the new book, Considering Jesus, will offer weekly video reflections based on themes of the retreat. Look for these posts on Wednesdays. The retreat begins on the Sunday before Ash Wednesday (February 19) and concludes the week after Easter.
Join in the annual Lenten read-along with Loyola Press. We'll be reading Forgive Everyone Everything by Gregory Boyle, SJ, with art by Fabian Debora.
How to Participate
Purchase your copy of Forgive Everyone Everything. Get 30% off when using code 5379.*
Post your thoughts, favorite quotes, or reactions with #lentreadalong on social media.
The Loyola Press read-along begins on Ash Wednesday, February 22, 2023, and runs through Holy Week, April 2 through April 8, 2023.
On Fridays during Lent, visit IgnatianSpirituality.com for special content related to our read-along, including opportunities to discuss sections of the book with other readers.
Reflect each day with the Scripture-based inspiration of this e-mail series. Loyola Press authors and other friends will share reflections based on Bible verses featured in the popular 3-Minute Retreats. Subscribe to the Year in Our Church to receive these messages.
---
Subscribe to dotMagis to receive Fr. Tetlow's Ignatian Prayer Adventure videos and the Forgive Everyone Everything read-along extras each week. You'll also get notice of a Lenten webinar coming in March.
---
Use promo code 5379 when ordering at store.loyolapress.com or by phone at 800-621-1008. Offer expires April 8, 2023. Not valid with other offers. Shipping and handling are additional.