Lenten…Shabbat?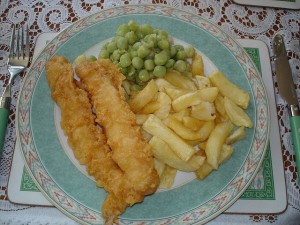 In my strange little world these words go together just fine, possibly because my Jewish mother was as likely to serve fish as she was to serve roasted chicken on Fridays.
As a result, Lenten observances on Fridays like eating fish and attending Stations of the Cross services, feel cozy rather than penitential — not that we prayed Stations at Temple Sinai. Adonai, have mercy.
So here it is, erev (evening before) the 3rd Friday of Lent and I'm sort of kicking myself for having the salmon for dinner instead of saving it for tomorrow. I got myself to Stations on the first Friday of Lent but not on the second.  I don't think I was consciously testing the Lenten Shabbat connection but that's what ended up happening. For me, there's a connection that feels more profound with every passing Lent.
God only knows what tomorrow will bring and I'm fine with that. Shabbat shalom.