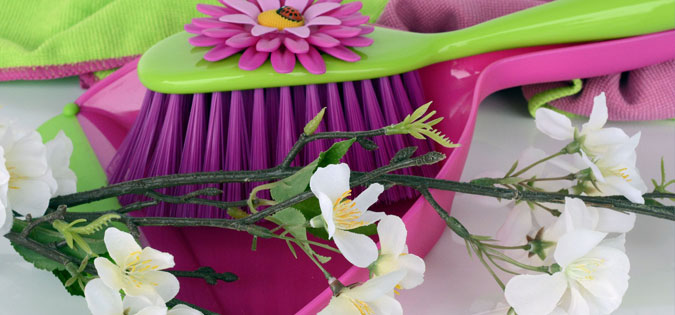 Most years, as I make my way to the Ash Wednesday service, it's bitterly cold outside, and the hope of spring seems distant. With Easter a bit later this year, I was surprised to look out my window on Ash Wednesday to see the signs of spring quietly beginning its slow advance on winter. This little change shifts my perspective, and I begin to think about Lent in the context of spring rather than winter.
We associate springtime with clean-up and getting ready to enjoy the warm, sun-kissed days of summer. Spring can be hard work—raking up the old leaves and yard debris left exposed by the melting snow, going through the house clearing out what we don't need anymore to donate to those who need it more, clearing our wardrobe of clothes that don't fit anymore. Some of us even begin to put extra work into preparing our bodies for summer fashions.
When put in that context, spring and Lent fit quite nicely together. While we might be busy starting to work on those spring clean-up things, we can also do our Lenten spring clean-up preparing for Easter. As the snow slowly melts, it exposes the dead roots and leaves—the things that only add to the messiness of our lives and prevent our souls from blooming. We can take some time during Lent to take a hard look at what those things might be and rake them up. We can rid our wardrobes of any jealousy, selfishness, and anger we may have worn a little too often this past year. We can take some time to ponder the gifts God has given us in abundance to find new ways of sharing those gifts with those who might benefit from them.
Yes, as the sun extends its daily vigil in the sky just a little longer at this time of year, I begin to see more clearly the many ways in which my life will benefit from a good Lenten spring cleaning. I pray that the cleaning season brings us all to a joyful and beautiful Easter.